Math Resources
Elementary and Middle Levels:
Basic Mathematics and Skills Development
Plus Special Tech Resources for K-12
Our collection of Math Resources has multiple pages designed for teaching within specific grade bands. You'll also find valuable collections of support and enrichment resources that will benefit all learners.

Math Resources (Page 1 of 5):
Then go to our collection of special tech resources for K-12 math teaching and learning:
Math Resources (Page 2 of 5): Middle, Secondary, Post-Secondary Subject Specific Resources: Algebra and Pre-Algebra, Geometry, Statistics, Probability, Trigonometry, Pre-Calculus and Calculus
Math Resources (Page 3 of 5): K-12 Supplementary Collections: Miscellaneous Math Collections; Practical Applications--Math in Careers, Daily Life, and Across the Curriculum; and Problem Solving
Math Resources (Page 4 of 5): Enrichment and Extra Help: Math Contests, Competitions, Challenges, and Camps; Study Skills and Homework Help; and Dictionaries, Glossaries, Reference Sheets, and Math Encyclopedias
Math Resources (Page 5 of 5): Lesson Plans and Worksheets, Design and Manage Your Own Lesson Plans, and Publishers' Textbook Support Sites
Math Resources (Page 1 of 5)
On Games and Simulations in This Collection of Math Resources
Some web sites in this entire collection of math resources include games and simulations as tools for learning. You might be saying, "I don't have time for such things in my class!" But, before you pass them by, consider what Henry Jenkins (2005, pp. 49-50) has to say about games:
Games lower the threat of failure.
Games foster a sense of engagement through immersion.
Games link learning to goals and roles.
Games are multimodal.
Games support early steps into a new domain.
Dr. Robert Brown of University of North Carolina at Greensboro (2006) lends further support for game-based learning. "Well-designed games embed the elements of effective education: content, communication, interactivity, knowledge application, and assessment. Gaming is problem-based learning" (para. 7).
Further, results of a national Speak Up 2008 survey conducted by Project Tomorrow revealed that students have their own views on the benefits of gaming. As reported by Dave Nagel (2009), those include:
Making it easier to understand difficult concepts (51 percent);
Getting students more involved in the learning material (50 percent);
Allowing them to learn more (46 percent);
Making it more interesting to practice problems (44 percent);
Allowing them to "go beyond and try new things" (37 percent);
Letting them see the results of their problem solving (35 percent);
And allowing them to direct their own learning (34 percent). (Nagel, 2009, online p. 3).
Unfortunately that same research revealed that only "51 percent of teachers are interested in learning how to integrate gaming into daily learning activities" (Nagel, 2009, online p. 3).
Part of the problem for integrating digital games into instruction might be the issues of any cost, licensing, and technical requirements of the game, plus the nature of the game itself. Some legitimate concerns about the instructional use of games in the classroom, noted at Becta Schools (UK) (2008), include:
The content, activities or skills needed in the game must be appropriate for meeting curriculum requirements and learning objectives of the topic at hand.
Teachers must consider the time to learn the game controls in relation to the time that is devoted to the learning objective.
Can the game be saved at appropriate places?
Are there multiple scenarios, levels of play, and missions relevant for the topic of study?
How much of the game is under user control, including features like audio, levels of difficulty, entry point, customizing the game environment (i.e., users create their own environments, levels, and missions)? (Becta Schools, 2008).
Another issue regarding the use of games has to do with the type of game that might be used, as selecting the type of game depends on the content to be learned and/or mental process to be developed, as described in the table below. Marc Prensky (2000) noted that games can roughly be categorized as "action, adventure, fighting, puzzle, role-playing, simulations, sports, and strategy" (p. 130).
Table 1: Types of Learning from Games
Content
Possible Game Types
Facts
Game show competitions; flashcard type games; mnemonics; action, sports games
Skills
Persistent state, role-play, adventure, or detective games
Judgment
Strategy, role-play, adventure, or detective games; multiplayer interaction
Behaviors
Role-play games
Theories
Open ended simulation games; building, construction, or reality testing games
Reasoning
Puzzles
Processes
Strategy, adventure, or simulation games
Procedures
Timed or reflex games
Creativity
Puzzles or invention games
Language
Role-play, reflex, or flashcard games
Systems
Simulation games
Observation
Concentration or adventure games
Communication
Role-play or reflex games
Adapted from Prensky, M. (2000). Digital game-based learning. New York, NY: McGraw-Hill, p. 156.
Despite any skepticism, games for education are on the rise as mobile devices provide a new platform for them. In Gaming Ed Reform?, Michael Levine (2011), executive director of the Joan Ganz Cooney Center, a research lab focused on digital media and children's learning, at the Sesame Workshop, stated:
To fully engage and inspire children on subjects like math and science, educators and parents should be taking advantage of kids' natural affinity for video games. Most experts agree that our learning approaches are stuck in a time warp, but they often disagree on solutions. Games and mobile media offer a new place to find common ground. While traditional forms of information – including books – are still vital tools, it is folly not to recognize that teaching techniques must meet kids where they are today. Reading is rapidly moving to digital formats – tablets, smartphones, and laptops. In response, we must use the broad array of digital tools – including video games and interactive learning – as an "anytime, anywhere" platform for teaching and learning.

Foundational skills like literacy and numeracy, combined with new digital literacy skills that evolve from interactive play, are now using gaming technology to drive change intended to help close stubborn achievement gaps. ... (para. 4-5)
Thus, we find that students learning from "curriculum-based games and electronic books such as those created for Sesame Workshop's Sesame Street and The Electric Company and PBS' Ready to Learn initiative," according to Levine (2011, para. 5). There are numerous apps being created for mobile devices such as the iPad, iPhone, and iPod Touch, including for learning mathematics. Further, companies such at DimensionU are now producing 3-D video games devoted to mathematics and which meet NCTM standards. As educators, we cannot discount the power of this type of immersion for the digital natives we now teach. To learn more, continue to read:
Buy additional resources via CT4ME.
The Amazon widget below shows books using the search phrase: math for elementary school children. You can also use the widget to search with other key words. Notice that several suggestions include math and the topic of your choice, so you can easily form your own search phrase. Suggestions include:
literature with math concepts
math concepts elementary
math and counting
math and sorting
math and classifying
math and number

math and telling time
math and patterns
math and money
math and measurement
math and fractions
math and geometry

math and computation
math and place value
math and percents
math and middle school
game-based learning
math games
Elementary and Middle Levels: Basic Mathematics and Skills Development
In Foundations for Success, the National Mathematics Advisory Panel (2008) noted that the term proficiency means "students should understand key concepts, achieve automaticity as appropriate (e.g., with addition and related subtraction facts), develop flexible, accurate, and automatic execution of the standard algorithms, and use these competencies to solve problems" (p. xvii). Further,
A major goal for K–8 mathematics education should be proficiency with fractions (including decimals, percent, and negative fractions), for such proficiency is foundational for algebra and, at the present time, seems to be severely underdeveloped. Proficiency with whole numbers is a necessary precursor for the study of fractions, as are aspects of measurement and geometry. These three areas—whole numbers, fractions, and particular aspects of geometry and measurement—are the Critical Foundations of Algebra. (p. xvii)
Common Core Standards for Mathematics provide coherence in developing proficiency. There are three core shifts required in instruction, however, for addressing those standards: 1. greater focus on fewer topics in each grade, 2. linking topics and thinking across grades, and 3. rigorous pursuit of conceptual understanding, procedural skill and application (For professional development modules, see Achieve's Introduction to the Math Shifts). For example, major topics in grades K-2 relate to addition and subtraction and place value; in grades 3-5 multiplication and division of whole numbers and fractions; in grade 6 ratios and proportions and early algebraic expressions and equations; in grade 7 extending understanding of ratios and proportional relationships, and operations with rational numbers, and in grade 8, linear algebra and linear functions (Alberti, 2012). As one reads standards for each grade, there is a gradual introduction to operations and algebraic thinking, geometry, measurement and data in K-5, and in grades 6-8 we then see standards for expressions and equations, and for statistics and probability, and at grade 8 standards for functions (CCSS, 2010).
The following resources have been selected with that goal of developing proficiency in mind.
2Learn.ca is a portal (Alberta, Canada) to multiple resources for teaching with technology in multiple content areas. Interactive and multimedia resources, including interactive whiteboard resources, are provided in grade bands: K, Gr. 1-2, Gr. 3-6, Gr. 7-9, and high school organized by subject area and curricular topic. Excellent!
AAAMath (or 321 Know Math, which has the same content with lighter colored backgrounds) contains hundreds of pages of basic math skills with interactive practice on topics found in K-8 curriculum. Each math topic is explained. Associated games are presented. Problems are randomly generated. Selection can be made by grade level or topic. There are links to additional resources for teachers and parents.
Aplusmath was designed to help elementary and middle school students improve math skills interactively. The site features Java and non-Java flashcards , games, worksheets, and a homework helper. Create and print your own flashcards, too. Flashcard topics address basic operations, including fraction topics and negative numbers; rounding, square roots, algebra, geometry, and money, for example.
Apples4theTeacher contains free elementary and preschool math interactive games and lessons on operations (computation games with +, -, x, /) counting and number sense, telling time, geometry and geometric shapes (including tangrams), measurement, interactive number charts, and money.
Arcademic Skill Builders has free online educational video games, like you'd see in an arcade, for math and language arts. Math has addition, subtraction, multiplication, and division in single-player and multi-player options for elementary students in grades 1-4, or other learners as needed. At the end of a game, you get a report on how well you did. These are fun and motivating.
Bitsize Maths from the BBC-Scotland contains materials at a standard level suitable for upper elementary, middle school, and above for maths 1 and maths 2, with study help and illustrations (called revisions) and interactive tests. Maths 1 deals with number at the general level, Pythagorean theorem, trigonometry and angles; area and volume, algebra at the general level, and graphs. Maths 2 deals with trigonometry, algebra, and statistics.
Calculation Nation was created by the National Council of Teachers of Mathematics. "The games of Calculation Nation™ are organized around content from the upper elementary and middle grades math curriculum. By becoming a citizen of Calculation Nation™, your child or student will play online math strategy games that allow them to learn about fractions, factors, multiples, symmetry and more, as well as practice important skills like basic multiplication and calculating area — all while having fun" (For Parents and Educators section). Students challenge themselves and can challenge other opponents from around the world.
CarrotSticks is an online multiplayer game that improves math skills (+, -, x, /) for learners in grades 1-5 as they practice and compete with peers around the world in a safe environment. There are several levels of difficulty available. The basic plan for participation is free for addition for anyone; there's a small fee for full access. However, teachers can get free unlimited classroom use by contacting http://www.carrotsticks.com/contact. Kids begin by creating a character to represent themselves.
CoolMath.com is award-winning and features topics in mathematics and science suitable for pre-K and upward, which include games, puzzles, brain benders, fraction lessons, fractals, geometry, algebra, and more. The site is designed for fun--a must see! Cool characters include, for example, Spike, Bubba, Smiley Dude, and Zeebo.
Count Us In uses a cartoon-like game format with everyday activities to help young children (preK-2) learn basic math concepts (e.g., counting, patterns, time, sorting, halves, height, volume, length, chance, addition, subtraction). Site is maintained by Australia Broadcasting Company. Audio does not accompany directions on how to play, so young learners might need help reading directions.
Davitily Math Problem Generator offers a web-based math problem generator for basic math, algebra, and geometry. Teachers, students and parents can quickly and easily generate worksheets, tests, and quizzes. Solutions are included. Some worksheets are free; others require a small monthly fee.
DigitWhiz is "is an online math program that guides kids ages 8+ to master key foundational skills in five areas: Multiplication, Division, Integer Operations, Like Terms and Solving Equations." It "evaluates, prescribes games/activities and guides kids to mastery" and provides virtual rewards and printable certificates of mastery. (Learn more section). An iPad version is available. Sign up is free.
Dositey.com has worksheets with answers to most worksheets online to provide additional practice of basic skills in mathematics and language arts. Worksheets are divided into topics and grade levels: K-2, 3-4, and 5-8.
Estimating is a tool to help learners K-12 to estimate whole numbers between 0 and 10,000 and decimals (tenths and hundredths). A number line beginning with 0 is presented and you set the end value to adjust level of difficulty. The line can be displayed with only the end values (e.g., your choice of tenths, hundredths, or 1, 10, 100, 1000, 10000) or with equally spaced hash marks between those. Answers are provided for these randomly generated displays. This number line also works well with an interactive whiteboard. This interactive game is just one of many math games available from Oswego City School District (NY) for learning basic skills. Use those pre-made math games or create your own interactive games.
Everyday Math Resources from the Educational Technology page at Center School District (MO) contains additional web resources for each of the units in their K-5 math texts, which give students interactive practice on concepts in each of the five major NCTM strands. Highly recommended for elementary grades.
Fuel the Brain is for elementary grades. Math focuses on K-3 objectives. The site is very engaging, developed by an elementary teacher and a graphic designer. You'll find educational games, interactives, printables, teacher guides and tutorials. Under curriculum strands, you can find resources sorted by NCTM identified math strands.
FunBrain.com is an award winning site for K-8 teachers, kids, and parents. Content is devoted to educational games on math, language arts, science, history, music, geography, and art. Resources for teachers and parents are numerous. Math Brain, for example, has 25 interactive, online games for K-8+ in a video board arcade style. Games align with students' level of knowledge in addition, subtraction, multiplication, division, and problem solving.
Great Graphing Resources for Grades 1-8 from StartLocal (Australia) is a collection of links to sites for learning how to graph. The suggested grade level for use is indicated; some are game-based. Get the basics on coordinates and the x-y plane, learn different types of graphs, and graphing equations.
Harcourt School Publishers: The Learning Site provides online activities and tutorials related to their K-5 texts. Harcourt is part of Houghton Mifflin Harcourt School Publishers.
Hooda Math by middle school math teacher Michael Edlavitch is a "free math site for teachers, parents, and kids featuring math games, math worksheets, math tutorials, and math movies."
iknowthat.com features self-paced interactive multimedia activities on topics from preK-6 in several subject areas. Audio explanations accompany a highly engaging format. Teacher guides accompany standards based lessons. Multimedia is first rate!
Internet4Classrooms Grade Level Skills for grades 1-8 is based on Tennessee Curriculum Standards. The standard is listed and paired with Web resources that address the skill or concept to be developed.
IXL Math from IXL Learning is a math practice site, which has problem sets for preK-8 and algebra and geometry. The site provides a colorful, engaging environment for mastering skills. Guests can access "20 problems per day" for free with feedback on answers to help with understanding; however, the service is subscription based. Full benefits (e.g., student progress tracking and reports; and an awards system for learners who reach their goals) are gained with membership.
Johnnie's Math Page features many links to interactive tools for young students and their teachers. It "is the site to find fun math for kids, math games, and even a little math homework help. Interactive math activities from across the web have been organized by topic to make math learning enjoyable and interesting. For parents and teachers, you will find math lessons and math worksheets as well as links to other math teaching resources. For those who like a challenge, you will find free math games in the math puzzles section." Main sections deal with number, geometry, fractions, fun, measurement, multiplication, statistics, and probability.
LINKS Learning Illustrated Lessons for Math contains excellent animated lessons for introducing elementary students to estimation of length, place value, symmetry, patterns, weight and capacity, and tangrams. "This E-learning site has involved Washington's Office of Superintendent of Public Instruction and partner organizations including the Technology Based Learning and Research Project at Arizona State University; the Washington school districts involved in the Washington Alliance for Better Schools; Carkhuff Thinking Systems; Limelight Technologies, Inc.; Fairfax County, Virginia schools; and Educational Service District 113 in Olympia, Washington." The SuperMath interactive games help students to practice decimals, fractions, angles, and more. The site also includes Reading LINKS, a set of 18 multimedia lessons that demonstrate reading strategies.
Maggie's Earth Adventures is a free educational resource for elementary grades, which considers multiple intelligence theory, situated learning, and brain-based research in the design of its standards-based activities. Students are exposed to real life environmental problems designed for them to see the connectedness and relevance of math, science, geography, language arts, and cultural experiences. There are multiple sections, but you'll find a series of math games, programmed in Flash for an engaging environment, for mastering basic skills. The Teacher's Lounge features theme based units and individual lessons, including printable lessons to correlate with the animated stories. Teachers can also register to receive Maggie's Weekly Activity Packets, which are designed for students to do independently.
Mathematics as a Second Language includes courses in Arithmetic, Algebra, and Calculus in Everyday Life, which students and teachers can use to review or learn concepts in a self-paced mode. Materials are available in different formats: text, videos, and slide shows. The site's mission is to "replace mathematical concepts that are difficult to understand with one or more simpler concepts that are easy to understand and hard to forget and to make all materials available free-of-charge to anyone who is interested in learning math." The Arithmetic course, titled "Gateways to Mathematics," begins with the development of numbers and place value, and proceeds with the arithmetic of whole numbers, fractions, percents and mixed numbers, decimals, and introduces irrational numbers. Videos also present arithmetic as the gateway to algebra.
Mathline from PBS Teachers contains lesson plans and video clips arranged by grade band (preK-2, 3-5, 6-8, and 9-12). You can search the videos by math categories and topics to find clips that match your criteria. You may also match the clips to state and national math standards.
MathsIsFun.com provides supplementary content for K-12 in topics ranging from working with numbers and basic operations to money, algebra (with an introduction to trigonometry), geometry (including some interactives for constructions and using a protractor), data, measurement, worksheets, games, puzzles, and an illustrated math dictionary. Tutorial information is provided within content.
Math Cats: Elementary students interactively explore the world of polygons, polyhedra, large numbers, magic squares, lissajous, and more in MicroWorlds. Master concepts with games, crafts, art, puzzles, projects, word problems. There is information for teachers and parents. This award-winning site is by Wendy Petti.
Math Doodles is by Daren Carstens, who is the developer of the award winning software Math Arena. He offers several interactive puzzles and games for elementary learners to have fun. But there is learning, too, as students practice addition, subtraction, money skills, pattern matching (shape, number, color), for example. Among current games are Connect Sums, Number Jump, Polyomino Shift, Double Traits, Sum Stacker, Time Shuffle, and more. Older learners also benefit, as students really need to think as they do these.
Math Drill: Work interactively for FREE from your home or school on Math problems organized into 86 levels (and increasing ) of addition, subtraction, ordering, multiplication and division, dealing with numbers and fractions, decimals, percent, algebra, geometry, time, in direct as well as more analytic word problem format. There are step-by-step explanations for answers. Start with a level suitable for you and practice your way up. Keep track of your progress. Teachers can create homework problem sets and get class scores reported in a table format.
Math FROG, which stands for Math Fun Resources and Online Games is for learners in grades 4-6. A team from the University of Waterloo (Canada) created this series of free self-contained lessons of 45 to 70 minutes each. Each lesson addresses a specific math concept using an online math game or technological tool and then follow-up downloadable paper-based exercises. The combination is designed for the most part as reinforcement and practice at the end of a unit. These engaging lessons can also be used when the teacher is absent.
Math Goodies from Mrs. Glosser features interactive math lessons, homework help, worksheets, puzzles, and message boards. The site is primarily for students in grades 5-8. Younger students might benefit depending on their math background and reading skills, as well as older students who need remediation. Math Goodies also has a page of interactive calculators for basic arithmetic, loan payments, solving quadratic equations, and generating a random number.
Mathlanding.org supports elementary educators and their students via two principal collections: professional development for building their own knowledge and classroom resources for preK-6+. Each classroom resource set includes a selection of interactive media, games, videos and learning tools. Topics were selected based on the requirements of the Common Core State Standards for Mathematics and the National Council of Teachers of Mathematics Focal Points. Mathlanding is a project of Maryland Public Television in partnership with The Math Forum at Drexel University and the International Society of Technology in Education.
MathMovesU is an initiative from Raytheon Company to make math more interesting for middle school students. MathMovesU.com, middle school students can enter a "virtual world" of math and engage with games, polls, flash cards, word problems, and factoids all centered on their passions: music, sports, and fashion. Students earn points for bragging rights and can enter sweepstakes to win prizes. The MathMovesUniversity section of the site features a glossary of math terms and a large number of hands-on worksheets for students looking for additional help and support. Apply for scholarships, and get grants for your school.
Math Nook, by Thomas and Jan Hall, includes free online math games that target a variety of basic skills. You'll find addition, subtraction, multiplication, division, estimation, rounding, money, fractions, exponents, geometry, measurement, vocabulary, integers, patterns, and more. Some games have varying levels of difficulty. There are also free math worksheet generators (e.g., time, +, -, x, /) and a few videos. This material is useful for teachers, parents, and students.
Math Playground: Animated characters created with Flash add to the appeal of this learning site for grades 1-6. The site offers interactive word problems, games, flash cards, logic puzzles with a focus on applying arithmetic operations, using geometry and algebra concepts, whole numbers, decimals, fractions. There are some virtual math manipulatives also, such as a protractor, fraction bars, equivalent fractions, percents, a spinner for probability, function machine, pattern blocks, and a geoboard.
Math Worksheet Site will allow you to create printable math worksheets, either with or without answers, from your browser. These are suitable for elementary students learning basic arithmetic (addition, subtraction, multiplication and division), measurement, telling time, least common multiples, reducing fractions. Number lines and coordinate plane grids for graphing can be generated, and a 100 block chart (useful for introducing prime numbers).
Max's Math Adventures is a K-2 math and language arts game in which hosts Max and Ruthie challenge young students to solve real-world math problems by using clues embedded in a fun, rhyming poem. Lessons and extension resources are designed to help build critical thinking skills, also.
Middle School Portal from the National Science Digital Library at Ohio State University has compiled resources with interactivity that directly support teaching each of the three key areas highlighted by grade level for grades 5-8 related to the National Council of Teachers of Mathematics Curriculum Focal Points for Prekindergarten through Grade 8 Mathematics. Grade 5: division of whole numbers, fractions and decimals, 3-D shapes; Grade 6: Fractions and decimals, ratio and rate, expressions; Grade 7: Ratio and proportion, surface area and volume, integers and algebra; Grade 8: Linear functions and equations, plane figures and solids for geometry, analyzing data sets. There is also a special section called Statistics: Handling all that Data, which addresses core statistics topics for middle school.
Mr.Maffesoli.com was developed by an elementary school Math Specialist, Michael Maffesoli. It contains math resources for students, teachers, and tips for parents for grades K-5 aligned to Michigan state standards. However, individuals in other states will also benefit. After selecting a grade level, you will see a series of specific links to web resources to help learners master the content addressed by the standard. This site is highly recommended for the selection of activities and organization of the site.
Multiplication.com includes strategies, activities, games, and worksheets to help teach multiplication facts. Games are included for the classroom, for play over the Internet, or for download to play on your computer.
Noetic Learning Math Worksheet Creator includes free drill and practice worksheets with randomly generated problems. Teachers can set criteria for problems displayed in number sense and place value, addition, subtraction, multiplication, division, money, and fractions. The paid membership gives access to other topics in elementary math. The format for presenting problems with the worksheet creator is horizontal, so students may need to recopy problems to paper to line up numbers appropriately for completing calculations. Answers can be entered online and correct answers are displayed when students indicate they are done.
Numbertime, brought to you by the BBC in the UK, helps preK-2 students to begin building their math skills via animations, games, songs, and movies. Don't miss Teachers and parents can also link to resources to learn about money, shapes and space, resources for covering a full primary school curriculum, telling time, mental math, and more.
Primary Resources (UK) provides free worksheets and lesson plans, activity ideas, and resources for elementary grades in multiple subjects. For math, you'll find sections on general resources, numbers and the number system, calculations, solving problems; measures, shape, and space; and handling data. Many teachers have added their contributions for your use. Some include use of Flash animation for added engagement for learners.
Quizdom produced Quizdom Connect Online which has free lessons, activities, presentations, pictures and videos for K-12 that have been created by Qwizdom's curriculum team and teachers. Quizdom also has Qtopia, an online learning environment for K-8 with ready-to-use activities, motivating games, avatar features, 24/7 online homework access with automatic grading, and in-classroom review modes.
Rainforest Maths by Jenny Eather in Australia provides interactive activities for learners in grades K-6. Topics address numbers and number systems, operations and calculations, strategies and processes, patterns and algebra, geometry and space, measurement, chance and probability, data analysis, and money. This is a very colorful and engaging site for building skills. Immediate feedback to answers is provided.
Royal Oaks Elementary (Woodbury, MN) math resources are organized for grades K-1, 2-3, and 4-5 by topic and strand. Many are game-based interactive activities found on the web.
Sawmill Software English (Inch) Ruler. Sawmill Software developed an application that teachers can use to teach measurement concepts, and that students can use to practice and test with making measurements. All levels of the English ruler can be navigated and tested with. Download their fully-functional trial version.
Scholastic Math Maven's Mysteries for grades 3-5 is a series of math mysteries, which students try to crack. They use problem-solving and critical thinking skills, apply math skills in an authentic situation, and practice their reading skills. Each activity takes about one class period. Choose mysteries to solve using logical reasoning, whole number operations, fractions and ratios, money and decimals, patterns and missing number equations, combinations and probability, measurement and time, and geometry and spatial relationships. Three levels of difficulty are provided.
Sheppard Software provides numerous free online games and activities for K-8 math. Sections include K-2 early math, basic operations, mixed operations, time, fractions, decimals, measurement, pre-algebra, dollars and cents, and place value. Older learners can also benefit.
Skillwise from the British Broadcasting Company (UK) focuses primarily on words and numbers. The numbers section will help students at all levels with basic skills: working with whole numbers, fractions, decimals, and percentages; measures, shape and space; and handling data. Sections contain fact sheets, quizzes with varying difficulty, and printable worksheets with answers. Interactive games for mastery, video/audio segments to illustrate application of principles in real life, as appropriate, are included.
Teach R Kids features Math for Elementary School Kids with interactive lessons on topics in number basics, sequences, patterns, addition, subtraction, multiplication, division, fractions, decimals, calendar, time, rounding, and money. Online worksheets with immediate scoring and correct answers are available for pre-K students, grades 1, 2, 3 and upper elementary. Some of the activities are timed, which allows students to see their improvement. Students can work on mastery at their own pace.
Teachers' Domain is an online library of free media resources from the best in public television. Resources correlate to state and national standards and include video and audio segments, Flash interactives, images, documents, lesson plans for teachers, and student-oriented activities. You'll find media from NOVA, Frontline, Design Squad, American Experience, and other public broadcasting and content partners. The K-12 mathematics section features main concepts in elementary math: number and operations, algebra, geometry, measurement, and data analysis and probability. Highly recommended.
TimezAttack is a "real kid-friendly" multiplication tables video game from BigBrainz.com. Students learn their multiplication facts for 2-12 with this engaging software. The base version is free; Pricing for the premium version is available for individuals or schools. The difference in versions is primarily the level of graphics. The goal is for students (ages 6 and up) to escape the monster-filled dungeon by navigating through a maze filled with doors that open when multiplication facts are correctly answered.
TimeMonsters.com, developed by Marc Gunderson who lives in England, is a free teaching tool that will help children learn to tell time without having to know how to read. There are lessons, quizzes and a speaking clock that can be played with. Everything is spoken and animated. There are also quick access menus for teachers with a series of automated time teaching worksheets.
Visual Fractions, by Richard Rand, is an online tutorial with instruction and interactive practice in identifying, renaming, comparing, and operating on fractions, including mixed numbers (add, subtract, multiply, and divide). All examples are modeled with number lines or circles. This site helps students, primarily in grades 3-8, to picture fractions and operations on them.
Visual Math Learning is a free educational web site developed by W. Bateman, who indicates that the site features "an interactive on-line tutorial for teaching elementary mathematics and basic arithmetic for grades K-12 at the pre-algebra level. It is an instructional aid for parents, teachers, and educators of primary, elementary, and middle school students, as well as a resource for lesson plans, homework help, and home schooling math lessons. The tutorial includes games, puzzles, interactive diagrams, and computer animated virtual manipulatives that emphasize active learning concepts by visualization."
Wired Math is for students in grades 7, 8 and 9 and their teachers. It is available in both English and French and based on the Ontario (CA) Mathematics Curriculum for grades 7 to 9. Its easy-to-use format is suitable for students who want to improve their skills through online games, drills, and problem solving. Students can review topics through the completion of exercises or additional questions and also develop mathematical independence, judgment, and original and creative thinking. Questions and problems will appeal to beginner, intermediate, and advanced students. Answers for all exercises and full solutions for challenges; extension sections are also provided. Materials at this site were designed by a team of mathematics teachers who partnered with the Centre for Education in Mathematics and Computing (CEMC) at the University of Waterloo.
Worksheet Library has several thousand printable K-6 worksheets in PDF format for teachers, parents, and home-schooled students. While there are hundreds offered for free, there is a nominal yearly fee for access to all. Answers are provided. Subjects addressed include mathematics, language arts, science, and social studies. Graphic organizers and time savers are a plus.
XP Math offers free arcade-like games for learners in grades 5-9, which are grouped by categories: number & operations, algebra, geometry, measurement, data analysis & probability. The developer is a middle school teacher. Games are linked to specific standards within the Common Core Standards for Math. Graphics are of high quality. Teachers can also monitor student progress.
Podcast and Vodcast Resources
Use podcasts and vodcasts to appeal to visual and auditory learners and to enhance your own learning.
There's really no excuse for an educator to skip teaching a math concept with which you might not feel comfortable. And even if you have all the expertise you need, your learners will benefit from videos for review and as their own tutorials. We're in an era of learning on-demand. Thus, learners can no longer use an excuse of not knowing how to do a problem because they missed a class, or did not take good notes, or did not understand a lesson. The internet is filled with resources for teaching and learning mathematics at all levels, which also enable learners to be exposed to multiple perspectives on a concept. So, consider using videos in instruction from trusted sources.
Backpack TV contains videos for math organized by subjects, topics, duration, and more. You'll find videos for basic math, algebra, geometry, statistics, calculus, trigonometry. There are playlists that also are matched to selected algebra and calculus textbooks.
Brightstorm.com has over 2000 online video lessons appropriate for middle and high school students. The math lessons are free and developed by a group of math teachers for algebra 1, geometry, algebra 2, trigonometry, precalculus and calculus. Additionally, the site offers a fee-based service to prepare for the SAT, ACT, and advanced placement courses.
Discovery Education has a series of video tutorials that help young learners to master basic skills with number and number operations related to addition, subtraction, multiplication, and division. These how to's are a free collection, great for classroom use and at-home reinforcement. Note: Discovery Education has an entire subscription-based video collection.
EduCore Math Tools from ASCD is a free resource that "features formative assessment lessons and instructional videos for mathematics aligned to the Common Core." Classroom challenges (formative assessment lessons developed by the Mathematics Assessment Project) are provided for middle and high school, concept development, problem solving, and include supplemental and related resources.
Just Math Tutorials by math teacher PatrickJMT contains an extensive collection of his videos primarily for algebra, trigonometry, and calculus. They are free to use and are suitable for high school and above. There is also a section on miscellaneous topics such as probability and statistics, SAT test prep and the advanced placement AB and BC calculus test prep levels.
Khan Academy features K-12 video tutorials. Math videos are categorized by arithmetic and pre-algebra, algebra, geometry, trigonometryand precalculus, calculus, statistics and probability, differential equations, linear algebra, applied math, and recreational math. Many of Khan Academy videos can also be found on YouTube for Schools.
Knowmia.com is a growing repository with math videos and lesson categorized by content for pre-algebra, algebra, linear algebra, developmental math, geometry, pre-calculus, calculus, trigonometry, and statistics & probability.
Mathcasts are short screencasts that any student can use to learn and review math. Mathcasts are organized by strands within grades 4-7 and topics within subjects: algebra, geometry, functions, probability and statistics, calculus, linear algebra, geometry 3D, financial math, and vector calculus. Additional resources about mathcasts are provided.
MathFLIX from Loyola University Chicago School of Education is a real find. It has 1000 free "instructional math movies covering a wide range of math concepts including Number & Operations, Algebra, Measurement, Geometry, Data Analysis & Probability, Connections and Technology. In addition to MathFLIX's valuable video resources, the site also features 400 downloadable worksheets that reinforce concepts and provide valuable practice." Each movie is from 4-7 minutes long.
MathVids.com, which is presented and created by SchoolVids, LLC, assembles math video resources from a variety of different teachers to allow students to learn a math topic from a teacher they are able to understand. Content is for middle, high school, and college level mathematics and organized by subject area. The developers aim to make these videos easily accessible and well organized for students to watch. The videos have been submitted by hundreds of different math teachers. Many of the videos have been produced by SchoolVids and are exclusive to the website. All videos on the MathVids.com website have been uploaded with written permission from the author of the video.
MIT Blossoms features a video library with over 50 free math and science lessons primarily for high school students. "Every lesson is a complete resource that includes video segments, a teacher's guide, downloadable hand-outs and a list of additional online resources relevant to the topic. Each 50-minute lesson builds on math and science fundamentals by relating abstract concepts to the real world. The lessons intersperse video instruction with planned exercises that engage students in problem solving and critical thinking" (About Us section). This site is an initiative of MIT's Learning International Networks Consortium.
NeoK12.com has gathered a series of math videos from the web, which are organized by numbers, addition, subtraction, multiplication, division, algebra, statistics, probability, and trigonometry. All have been reviewed by K-12 teachers.
New Dimension Media's Core Curriculum Content is an interactive video-on-demand award-winning resource, which is subscription based. The collection has over 3,500 titles in a searchable database with hundreds added yearly.
PBS LearningMedia has over 600 resources for teaching mathematics using videos and interactives for grades preK-12. These can also be used on interactive whiteboards. Some videos also provide teaching methods for professional development.
SchoolTube contains numerous videos on mathematics in their category of academics and education, which would help learners review concepts presented in class and in some cases offer a different instruction perspective. "SchoolTube provides students and educators a safe, world class, and FREE media sharing website that is nationally endorsed by premier education associations."
Stuffed Sheets.com has several pod and anicasts. They are developing tutorials in Developmental Math (Arithmetic), Algebra, Geometry, Trigonometry, Pre-calculus, and Calculus (subjects not necessarily in order). For example, play their pod and anicasts on the Sieve of Eratosthenes, fractions and mixed numbers and their operations.
TeacherTube.com contains numerous short video clips on math topics, which might be used to supplement classroom instruction or for topic tutorials.
TenMarks has a comprehensive library of math video lessons for grades 3-8, algebra 1, and geometry that teachers can use for free. TenMarks Math Practice Program is also free for teachers to use in class or for their students to use at home. Students are provided a variety of problems on each topic, and hints if they need them, and immediate video lessons to refresh and learn the topic. Teachers can choose their own curriculum (mapped to state standards), assign work to students, have it automatically graded immediately, and review individual and class performance.
Thinking Mathematics by James Tanton has a series of videos on numerous concepts for high school math and beyond. Among categories are algebra, arithmetic, calculus, geometry, miscellaneous, numbers, pre-calculus, permutations and combinations, Pythagorus theorem, quadratics, statistics, probability, and trigonometry.
WatchKnowLearn.org contains a database of free educational videos organized for kids, so that they can get extra "instant tutoring" on almost any topic taught when they need it. There are multiple content areas, including about 1000 videos in mathematics, and over 100 on standardized test skills and math study skills. Videos are gathered from across the internet and are previewed by a team of professionals. Teachers will find the database helpful, too, to get new ideas on how to approach material and videos can be used in their classrooms. Highly recommended site!
YouTube Education: While YouTube is controversial and some schools ban its use, the content at YouTube Education would be appropriate, as videos pertain to specific content areas. Even if your school bans YouTube, there are still ways to use YouTube videos with services such as VuSafe. VuSafe is "a self-contained website that enables teachers to post [and categorize] approved video content from YouTube for educational purposes. Unlike YouTube, VuSafe delivers only the video, removing all extraneous content that could be potentially harmful or inappropriate" for students (FAQ section). It's free for the K-12 education market. ViewPure.com provides a "Purify" button to add to your "favorites" toolbar that will simplify YouTube videos by removing the ads and comments that might come with your selection--you see only the video simply by clicking on the button.
Educators who wish to use YouTube might also appreciate YouTube Teachers, a dedicated channel, which is "for educators everywhere to learn how to use YouTube as an educational tool. There are lesson plan suggestions, highlights of great educational content on YouTube, and training on how to film your own educational videos" (Profile: About me section).
Whiteboard Resources
Do you have a whiteboard? If so, these next are great resources for you:
DreamBox Learning has over 20 free virtual manipulatives for K-5 math available on its website that can also be used with any whiteboard. They help learners engage with number sense, addition, subtraction, multiplication, and division concepts.
FluidMath from Fluidity Software is a teaching and learning tool for Pen-Centric platforms, including Tablet PCs and interactive whiteboards. While not free, its capabilities will enable you to use your own handwriting (very convenient for entering math symbols) to create, solve, graph and automatically animate math and physics problems. These resulting dynamic instructional materials will help learners to explore and better understand concepts.
Harvey's Homepage: Interactive SMART board lessons for mathematics. These are so engaging for learners and colorful. Download the notebooks of lessons, which were developed by Harvey Almarode (James Madison University). Topics include number sense, computation/estimation, patterns/algebra/functions, geometry, measurement, probability/statistics, teacher utilities, problems of the day, and more.
MisterTeacher.com: Jamie Tubbs has developed a series of math mini-movies for use with SMART boards. These are primarily for elementary and middle school learners. Topics include Alphabet Geometry (angles, parallel lines, similar figures, symmetry, tesselations, transformations), Everything Geometry, Web-Based Student Activities, Number Properties & Concepts, Multiplication with Circles and Stars, Addition and Subtractions with Dominoes, and More Grades K-2 (doubles and recognizing patterns). You'll also find virtual manipulatives. There's also content for science and social studies.
Promethean Planet, an enhanced site released June 2010, is filled with whiteboard resources. It is supported in 11 languages, and the boards are sold worldwide.
SMART Exchange has a range of lesson plans in multiple subjects. Note: SMART Technologies introduced a SMART Notebook app for iPad. At $6.99 in iTunes, it "enables students to open their own version of a SMART Notebook lesson on their iPad and take it with them, wherever they go. Now students can work with the same SMART Notebook file – individually on their iPad and then collaboratively in class on the SMART Board interactive whiteboard" (Product description).
TeacherLED Interactive Whiteboard Resources for math includes interactives categorized for algebra, data handling, number; shape, space & measure; general maths, and investigations. Even without the whiteboard, you can investigate these online using your computer.
TI-SmartView emulator software from Texas Instruments allows educators to project interactive representations of TI graphing and scientific calculators (TI-83 Plus and TI-84 Plus families, TI-30X/TI-34 MultiView, TI-73 Explorer) on their existing projection systems or interactive whiteboards.
Topmarks Interactive Whiteboard Resources from the UK are organized by subject, age group, and category. Age groups range from pre-school through high school.
Whiteboard Tips
When using a whiteboard or a projector, consider the following tips suggested by the Innovative Educator (2010):
Face your audience when talking, and not the whiteboard.
Don't make shadows on the whiteboard with your hand or body. Learners should see what you are talking about.
Adjust your projection so that images fill the entire screen. They should not be too small or crooked.
Leave lights on to encourage learner engagement and interactivity and to see reactions to instruction.
Use the cursor on the computer to point to images on the whiteboard, rather than using your finger. It's distracting to move back and forth between the computer and whiteboard, as most students know about cursors. Alternatively, use a wand as a pointer, if you must go to the board.
Minimize time to set up equipment; using tech-savvy students for this will enhance their self-esteem and leave more time for instruction.
Use the zoom feature of the whiteboard to help ensure everyone sees what you see; have a student remind you of when you need to zoom.
Don't be the "sage on the stage." Whiteboards can enhance interactivity among learners and they will value you as the "guide on the side." So, let students use the computer to present their own work on the projector or whiteboard.
Don't use a projector as a replacement for the blackboard or whiteboard. Bulbs are expensive.
Have a clear reason for using the whiteboard in terms of its potential for achievement. Sometimes just a laptop and projector is all you need. Sometimes it's better to invest funds in the technology for 1:1 endeavors.
Whiteboards as an instruction delivery medium
If you are considering using a whiteboard in instruction, remember that it comes with mixed reviews. While it has prized features, consider that it's not the medium, but instructional methods that cause learning. You might wish to read Dr. Patricia Deubel's article Interactive Whiteboards: Truths and Consequences, published in T.H.E. Journal (2010, August 4).
iPad, iPhone, and iPod Touch Resources
Do you have an iPad, iPhone, or iPod Touch and need math resources?
Teachers, don't let having only one iPad be a drawback to using it with your learners. With a special adapter from Apple and your HD projection system, you can share what you see on your iPad with the entire class.
Turn your iPad into a recordable whiteboard with Educreations Interactive Whiteboard, a free app. Use it to create video tutorials simply by touching, tapping, and talking.
ShowMe is a free app, which also turns the iPad into an interactive whiteboard, allowing you to record voice-over lessons and share them with others. You can easily draw with your fingers or stylus, and add images. There is an extensive collection of lessons and "how-to" examples in multiple content areas. For math, these range from arithmetic through calculus.
Note: iPad Academy will help you master the iPad with valuable tips and tutorials.
Do you need help to manage a classroom set of mobile devices?
If you have a classroom set of iPads, iPod Touch devices, or iPhones, Apple Configurator will help you manage their use. With this free utility, you can "prepare new iOS devices for immediate distribution, supervise devices that need to maintain a standard configuration, and assign devices to users, [and] quickly update your devices simultaneously." Further, you can "personalize devices with data and documents for specific users" (Description).
Need tips for selecting math apps?
There's a growing selection of math apps on the Web for use with mobile devices. Tim Pelton and Leslee Pelton (2012) provided the following tips to help select those worthy of use for learning:
Those that are easy to understand and use;
Those that focus on mathematical sense making (e.g., visual models) and avoid the flashcard apps that focus only on rote memorization;
Those that allow you to adjust settings to meet individual needs;
The ones that focus on mastery before fluency, and avoid those that focus too much on speed;
Those that are truly free (no upsells and ad-free) or have a modest cost--these are much easier to adopt and recommend to parents;
Those that allow you to review student progress to support assessment; and
The ones with supporting materials (in-app or on a website) to guide classroom and individual use. (p. 1 online)
Apple in Education: Learning with iPad has numerous apps for learning with links to specific education apps in the content areas in iTunes. For example, the iTunes apps for learning math are extensive. These are categorized by number and operations; geometry and more; algebra; calculus; probability and statistics; applying math; and math games. There is a nominal fee for each. Apple also has educational math apps for iPhone and iPod Touch. iTunes U has free lectures, videos, podcasts, and audiobooks.
Apps in Education has an extensive list of Math iPad Apps with brief descriptions and cost. Apps for other content areas are also available.
iPad and Math is devoted to using the iPad to teach high school mathematics. It contains several categories noted at the top of the home page: math apps, utilities, games, apps for data collection, iBooks, and more.
iPad Curriculum claims a collection of the best applications, practices, and deployment of the iPad as a learning device. You'll also find iPod Touch and iPhone apps. There are multiple search options, including grade level, subject, and price (including free apps).
iPad in Education, based in the UK, offers links to several numeracy apps. Many are for elementary grades for helping students to master basic skills; there are game-based apps; Older learners will appreciate more sophisticated calculators, including a graphing calculator app for 2D and 3D displays. There are also apps for other content areas.
Mobile App Education and Workforce Center is an initiative of the Tennessee Board of Regents. This is a repository of over 50,000 apps in multiple disciplines, searchable by education level from preK-doctoral and the workforce beyond. Educators can also sign-up for email alerts when new apps are added for their discipline. Mathematics is extensive.
Tap Tap Math is a blog about how the iPod Touch and iPhone can be used to support learning math. You can also find apps that educators use or recommend.
Teach with Your iPad is also a wiki and filled with resources divided by grade band.
Other iPhone, iPod touch, or iPad Resources
Algebra Pro for iPhone, iPod touch, or iPad has solvers, tutorials, and examples for topics found in algebra 1 and algebra 2. It is available for about a dollar in iTunes. Per its description, topics include: classifying numbers, points and lines, word problems, inequalities, direct and inverse variation, polynomials, zeros and end behavior, synthetic division, remainder theorem, factoring, domains and ranges, compositions of functions, inverse functions, piecewise functions, quadratic functions, quadratic formula, logarithms, logarithmic and exponential functions, rational functions, compound interest, graph symmetry, conic sections, arithmetic and geometric sequences, matrices, binomial expansion, complex numbers, rectangular and polar notation/conversions.
AppTutor from Padstar Publishing is a series of apps for iPhone, iPad, and iPod ranging in price from free to $4.99. The apps are aligned to the Common Core Standards for Math and cover addition for grades K-3, multiplication for grades 2-5, and place-value and rounding for grades 2-5.
Everyday Mathematics Apps for K-6 from McGraw-Hill are available in iTunes for iPad, iPod Touch, and iPhone. They include Addition Top-It (for 0-10 facts and number comparisions), Subtraction Top-It (2-digit subtraction and number comparisons), Name that Number (order of operations), Beat the Computer Multiplication (for 0-10 facts), Equivalent Fractions, Tric-Trac (addition), Monster Squeeze (number line), Baseball Multiplication 1-12 Facts, and Divisibility Dash.
HMH Fuse contains Apple iPad technology. Houghton Mifflin Harcourt has developed Common Core editions of algebra 1, geometry, and algebra 2 exclusively for a touchscreen mobile device. According to HMH, the "mobile platform combines direct instruction, ongoing support, assessment, and intervention—enabling teachers to personalize instruction" (HMH Fuse Overview section).
Homeworkhelp.com has educational apps compatible with iPad, iPhone, and iPod Touch. For example, for a few dollars each in iTunes, you'll find:
iHomeEducator produces educational apps for iPad, iPhone, and iPod Touch. For example:
MathSpin for K-6 has four parts: MathSpinK has four K and pre-K counting games; MathSpin1 for K-1 covers basic addition and subtraction; MathSpin2 for grades 2-3 covers multiplication and division; and MathSpin3 for grades 3-4 includes six games focusing on inequalities and also building skills in addition, subtraction, multiplication, and division. Each level can be used by those needing to refresh basic skills, including for higher grades.
iLiveMath word problem series is a collection of theme-based apps (e.g., oceans, animals, countries, transportation, special events, and fun topics) in which learners apply their math skills within real world contexts. Each indicates skill levels of mathematics applied and math topics addressed. Elementary and middle grades would benefit, and some high school learners.
iSolveIt from CAST, Inc. has two free math apps compatible with iPad, which are based on universal design for learning principles and which also assist learners at all grade levels to develop reasoning and logical thinking skills.
MathSquared "puzzles are grid-based puzzles that use the basic math operations of addition, subtraction, multiplication, and division and require logic and problem-solving skills. The grids have an equal number of rows and columns (e.g., 3 x 3, 4 x 4), and the goal of each puzzle is to fill a grid with numbers (e.g., 1 through 3 for a 3 x 3 grid) so that no number appears more than once in any row or column. Grids in MathSquared range in size from 3 x 3 to 7 x 7. The grids are divided into heavily outlined groups of cells called "cages." The numbers in the cells of each cage must produce a certain "target" number when combined using a specified mathematical operation (either addition, subtraction, multiplication or division)."
MathScaled "is based on a balance-scale format, which is often used in algebra and pre-algebra classes to support understanding of equations. The goal is to place the shapes on the balance scale so that the scale is balanced. The weights of the shapes are not given. [There are] varied the level of difficulty through increasingly complex balance scales and different numbers of shapes used for balance."
Knowledge Adventure Math Blaster HyperBlast for iPhone and iPad provides an arcade-like intergalactic adventure with 30 levels of math teaching. Learners practice addition, subtraction, multiplication, and division. It supports English and Spanish and is available in iTunes for a small fee.
MathiGo is an iPhone, iPad, and iPod Touch app for teaching basic skills in math from pre-school through high school. Game-based math lessons have 10 skill levels; math functions include addition, subtraction, multiplication, division, or number family. There's optional scoring for each lesson.
Math Pentagon has a series of apps for iPad, iPhone, and iPod Touch for elementary and middle grades, available in iTunes for a fee. Teachers can capture performance results and assign worksheets:
Math Snacks are short animations and mini-games designed mainly for learners in grades 6-8. They are available on the Internet, and for use on iPhones and iPads. The developers promote Snacks as another way for students to look at core math concepts, and are research-based on gaps in mathematics understanding. Accompanying print materials can assist learners in applying their conceptual understanding to additional math activities and problems. (About section)
MathTappers is the creation of Drs. Tim Pelton and Leslee Pelton. They've developed several free game-apps for math for use on mobile devices (iPhone, iPad, and iPod Touch).
Middle School Math Pro 7th Grade by Monkey in the Middle Apps is compatible with iPhone, iPod Touch, and iPad and costs about a dollar. It has 10 topics with three levels of difficulty within each topic: adding, subtracting, multiplying, and dividing negative numbers and fractions; decimals, absolute value, order of operations, scientific notation, percentages, factors and multiples. (Description section)
Motion Math has games for learning math via mobile devices:
Motion Math Zoom for iPad features an interactive number line and 24 levels of play to help learners in grades 1-6 to master place value from the thousandths to the thousands, to locate integers, negatives, and fractions on the number line, and to build automaticity in comparing numbers. The multimedia is engaging, as learners "navigate among concrete objects (animals) that represent abstract numbers: from dinosaurs in the thousands to amoebas in the thousandths."
Motion Math can be used with an iPhone and features several levels of play to help learners aged five and up to learn about fractions: "perceive and estimate many important representations — numerator over denominator (1/2), percents (50%), decimals (.5), and even pie charts." The game "follows a star trying to return from earth to its home in a far-away galaxy."
Rocket Math by Dan Russell-Pinson is a game-based app for iPhone and iPad in which learners in elementary grades (ages 4-12) build their rocket while practicing math. There are 56 math missions and three levels of difficulty dealing with numbers, fractions, decimals, telling time, shapes (2D and 3D), money, patterns, square roots, the four operations(+ - x /), and more. Cost is about one dollar in iTunes.
Sushi Monster by Scholastic is a free app for iPad designed to help learners master multiple levels of addition and multiplication. Within a fun environment, students can feed their Sushi Monster when they correctly answer questions. When their monster is fully fed (i.e., a level has been mastered), they move on to feeding another monster. Earn rewards for performance and progress.
SNApps4Kids (Special Needs Apps for Kids) lists over 25 engaging math apps for young learners with special needs who are developing basic skills in counting, the four operations(+ - x /), time, money, fractions, decimals, and percents. These are for iPad, iPhone, iPod Touch, and Android devices.
SlateMath for Kids, developed by Slate Science, is a free iPad app featuring games covering the K-1 Common Core math standards. It has 30 activities that form "the foundation of numbers, digit writing, counting, addition, order relation, patterns, parity and problem solving" (iTunes Description section).
Trigonometry Pro HD by voi nguyen can be used on an iPad. It is available in iTunes for a couple of dollars. This "Interactive Trigonometry Calculator contains 13 Modules: Geometry, The Right Triangular Shapes, 30/60 Degrees Triangular Shapes, 45 Degrees Triangular Shapes, Oblique Triangular Shapes, Trigonometry/Geometry Equations, The Ultimate Units Converter, Animated Sin/Cos/Tan Graphs Functions, Interactive Central Angle, Interactive Unit Circle, Circle Functions, Lines, Point & Slopes Plot Functions and the bonus module is: The Arabic Numerals System."
Ventura Educational Systems iPad apps for math include Algebra Concepts, PuzzleLogic, Hands-On-Math: Number Sense, Hands-On-Math: Hundreds Chart, Hands-On-Math: Color Tiles, and MindTweak; iPhone Apps include Numbers 123, Algebra Concepts, Colors and Shapes, Addition Facts, Multiplication Facts, PuzzleLogic, and Fractions.
Wolfram Algebra Course Assistant can be used with your iPhone or iPad. It is available in iTunes for a couple of dollars. Per the description in iTunes: "This app covers the following topics applicable to Algebra I, Algebra II, and College Algebra:
Evaluate any numeric expression or substitute a value for a variable.
Simplify fractions, square roots, or any other expression.
Solve a simple equation or a system of equations for specific variables.
Plot basic, parametric, or polar plots of the function(s) of your choice.
Expand any polynomial. Factor numeric expressions, polynomials, and symbolic expressions.
Divide any two expressions.
Find the partial fraction decomposition of rational expressions."
Wolfram Pre-Algebra Course Assistant App assists with many topics covered in pre-algebra courses, including solving equations, simplifying expressions, and plotting equations on the coordinate plane. Powered by Wolfram|Alpha, the Pre-Algebra Course Assistant is optimized for iPhone, iPod touch, and iPad, and is available as a universal app in iTunes.
Wolfram Statistics Course Assistant is for iPhone or iPad. It's available in iTunes for a couple of dollars. This app enables you to create a bar chart, histogram, or scatter plot of any set of data; find the mean, median, mode, standard deviation, quartiles, and interquartile range of a dataset; calculate normal probabilities and find information about the normal distribution; calculate binomial probabilities and find information about the binomial distribution; compute probabilities based on dice rolls and coin flips; find the best-fit line of a set of data points; select random integers or random real numbers. (Description section)
See additional apps for iPhone, iPod touch, and iPad for specific subjects on page 2 of our math resources, typically studied at the secondary level and above.
References
Alberti, S. (2012). Making the shifts. Educational Leadership, 70(4), 24-27.
Becta Schools. (2008). How to choose and use appropriate computer games in the classroom. Retrieved from http://tna.europarchive.org/20080509164701/http://schools.becta.org.uk/index.php?section=tl&catcode=ss_tl_use_02&rid=1859 [Note: this is the European Archives.]
Brown, R. (2006, September 6). ECON 201: A university economics course as an online computer game. Campus Technology SmartClassroom. Retrieved from http://campustechnology.com/articles/41156/
Common Core State Standards. (2010). Standards for Mathematics. Retrieved from http://www.corestandards.org/Math
Innovative Educator. (2010, May 10). The ten no nos of teaching with a projector or interactive whiteboard [blog post]. Retrieved from http://theinnovativeeducator.blogspot.com/2010/05/ten-no-nos-of-teaching-with-projector.html
Jenkins, H. (2005, April). Getting into the game. Educational Leadership, 62(7), 48-51.
Levine, M. (2011, August 4). Gaming ed reform? [Blog post]. NBC News Education Nation, The Learning Curve. Retrieved from http://www.educationnation.com/index.cfm?objectid=B252B920-BC56-11E0-920B000C296BA163
Nagel, D. (2009, April 24). Students as 'free agent learners.' T.H.E. Journal. Retrieved from http://thejournal.com/articles/2009/04/24/students-as-free-agent-learners.aspx
Pelton, T., & Pelton, L. F. (2012, July 11). 7 strategies for iPads and iPods in the (math) classroom. T.H.E. Journal. Retrieved from http://thejournal.com/articles/2012/07/11/7-strategies-for-ipads-and-ipods-in-the-math-classroom.aspx
Prensky, M. (2000). Digital game-based learning. New York, NY: McGraw-Hill.
National Mathematics Advisory Panel. (2008). Foundations for success: The final report of the National Mathematics Advisory Panel. Washington, DC: U.S. Department of Education. Retrieved from http://www.ed.gov/about/bdscomm/list/mathpanel/index.html
Back to top | Math Resources: Page 1 | 2 | 3 | 4 | 5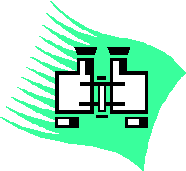 See related topics: Math Manipulatives and Standardized Test Preparation.