Math Manipulatives
Page 2: Calculators and Related Resources
Calculators and PDA Resources
Including Tutorials, Activities, Software Enhancements, and Apps for Mobile Devices
There are many kinds of online and hand-held calculators. Some are dedicated to specific professional fields; others have features beyond the capabilities of learners to use those, or features that learners might not be able to use on state standardized testing. Some displays of online calculator input or output are easier to work with than others. Therefore, educators should help learners choose those appropriate for the level of math they are learning, thus avoiding the potential problem of "teaching one way, but testing another way."
Consider the following. A graphing calculator is an essential tool for learners in mathematics courses such as algebra, trigonometry, advanced math, and calculus. The visual display becomes a powerful tool for teaching and learning to show the link among conceptual, procedural, analytic, and investigative dimensions of learning mathematics. When it comes to using a graphing calculator (or some scientific calculators with certain non-graphing features) on state standardized testing, there may be restrictions on use that educators should be aware of depending on grade level of the learner taking the exam. For example, the Ohio Achievement Assessment (2011) policy on calculator use for standardized testing in grades 6-8 permits learners to use "most four-function and scientific calculators, including those with fraction capabilities" (para. 1). However, the policy prohibits graphing calculators and calculators with equation solving functions and geometric capabilities.
Tutorials, Activities, and Software Enhancements
Manufacturers and technology organizations offer tutorials and manuals for elementary, financial, graphing, and scientific calculators. Examples follow:
Atomic Learning has a series of step-by-step technology tutorials, including for Texas Instruments calculators (e.g., TI-30XS, TI-84, and TI-Nspire handhelds). Under the option for types, select calculators. Readers might be particularly interested in TI-Nspire, which combines graphing capabilities with computer features (e.g., save and review work). You can see multiple representations of a problem on one screen, use "grab and "move" to observe patterns and relations, and much more. Texas Instruments teamed with Atomic Learning to provide online tutorials on the TI-Nspire handhelds.
Casio Education training webinars for Casio calculators. Note: Casio's PRIZM graphing calculator offers picture plot technology in which users can upload their own images or photos to the calculator and then perform math equations on top of those, thus adding real-life meaning to mathematics. Lessons are also included.
Handheld Geometry "is for anyone who wants to use dynamic geometry to do mathematics on a handheld device, a graphic calculator, or the related computer software," according to site developer Nevil Hopley who is a math educator in Scotland. Content is geared toward math typically taught to students ages 11 to 18: straight lines, circles, triangles, quadrilaterals, optimizing, loci, percentages, ratio, connections, statistics, spatial, sequences. Video how-to's and notes accompany numerous graphic illustrations.
Hewlett-Packard calculators learning modules
Prentice Hall Graphing Calculator Help for TI-82, TI-83, TI-85, TI-86, TI-89, TI-92, HP48G, CFX-9850, Sharp EL9600C, and Casio FX2.
SimCalc MathWorlds software for TI-graphing calculators, computer, and TI-Navigator was developed by the University of Massachusetts-Dartmouth's James J. Kaput Center for Research and Innovation in Mathematics Education. Animations, real life examples, narrative stories, and more are used to explain math concepts. You'll find video tutorials at the site.
Sharp scientific calculators educational support
Texas Instruments Online Tutorials TI provides a number of interactive tutorials for basic and graphing calculators.
TI Math Activities are for use with Texas Instrument graphing calculators (e.g., TI-Nspire, TI-Nspire CAS, TI-84 Plus Silver Edition and TI-89 Titanium) in various subjects such as algebra 1, algebra 2, geometry, precalculus, calculus, and statistics. MathNspired is a collection of online lessons and tools for using the TI-Nspire handhelds for algebra 1, algebra 2, geometry, and calculus. TI-SmartView emulator software allows educators to project interactive representations of TI graphing and scientific calculators on their existing projection systems or interactive whiteboards. Note: Texas Instruments also has apps for using TI-Nspire and TI-Nspire CAS on an iPad.
Buy additional resources via CT4ME.
The Amazon widget below shows electronics using the search phrase: calculators math. You can also use the widget to search with other key words or to search for specific electronic products or virtual manipulatives. Suggestions include:
TI-Nspire
graphing calculator

handheld
talking calculator
Online Calculators and PDA Resources
Accessible Calculators --this list provides information on the types of accessible calculators and potential sources. It was developed at the Georgia Tech Research Corporation Center for Assistive Technology and Environmental Access.
Algebrahelp.com Calculator Index lists the online calculators provided at the site for solving and working with algebra equations, simplifying expressions, graphing functions, prime factoring numbers, operations with fractions, solving proportions, and so on.
Calc 3D is downloadable mathematical graph and charting software for geometry and statistics. The calculator can do statistics, best fits, function plotting, polar and parametric plotting, integration. It handles vectors, matrices, complex numbers, quaternions, coordinates (Cartesian, polar, spherical, cylindrical), regular polygons, and intersections. Find distances, volume, area, and more. The software handles several languages, too.
CalculateWhat.com features a variety of free online calculators for just about anything, with a large emphasis on math calculators for algebra, geometry, statistics, and general math. Each page also offers formula information and a brief background on each particular subject. New calculators are added regularly.
Calculators On-Line Center features over 19,000 calculators for mathematics, statistics, science, and engineering. Calculators for mathematics range from those suitable for basic mathematics through calculus and higher level mathematics. Don't miss this vast collection of specialized calculators by topic from J. Martindale.
Calculator Options for Teaching Learners with Multiple Special Needs.
Coolmath Online Graphing Calculator is free and has all the common operators and functions expected in scientific calculators and graphing calculators for graphing functions. Great alternative for students who forget their own handheld graphing calculator, such as the TI-83.
Cyberchase Talking Calculator is a free basic online calculator (add, subtract, multiply, divide) from PBS Kids.
EasyCalculation has a series of free online calculators set up as they relate to specific math concepts for number, algebra, statistics, geometry, trigonometry, calculus, and more. There are also some tutorials on the math concepts related to those calculations.
eCalc is "a free online calculator that supports many advanced features including unit conversion, equation solving, and even complex-number math. The calculator is designed to work directly in your browser and requires no special plug-ins." There is a basic calculator and a scientific calculator, the latter of which includes trig, log, and exponential functions, and decimals to fractions. Both have large keys for easy input. eCalc is not a graphing calculator. However, it's definitely worth investigation. You can also download the calculator.
e-Tutor online graphing calculator is free and can be used to graph simple to advanced equations. Multiple equations can be shown on a single graph.
Fraction Calculator at Home School Math is free. Enter two fractions (including mixed numbers) to add, subtract, multiply, or divide. The answer is presented in reduced form and in mixed number form, as appropriate.
GCalc is a free online graphing calculator. "GCalc is designed to provide a basic, easy-to-use, well-balanced set of graphing functionality for algebra, pre-calculus, calculus and beyond."
GraphCalc is a Windows 2D/3D graphing calculator. Download it for free. The developers call it "an all-in-one solution to everything from everyday arithmetic to statistical analysis, from betas to Booleans, from cubes to calculus, from decimals to derivatives. GraphCalc combines all the features of a professional mathematics package with the simplicity of an easy to learn windows interface. It provides user-friendly help and tutorials to guide you through the easy and fun process of mastering GraphCalc." A Linux version is also available.
HOT!: Graphing Calculator is free from Desmos.com and compatible with any computer or tablet. Examples of graphs possible are also at Chrome.Google, where you can also launch the app. It is full featured, and comes with support for using features. Multiple graphs can be placed on top of one another. You can show Cartesian and polar coordinates and zoom in and out of plots. Graphs can be saved or printed and axes labeled in terms of "pi" for typical trig graphs. There are options for displays in radians and degrees. Points can be plotted at users choice and tables of values shown on a graph can be displayed. Set notation can be used; inequalities can be graphed. 3D graphing is an option. There is a projector mode for class use. This is a winner for math educators!
InstaCalc is a free online calculator that can interpret natural language expressions and equations. It also includes instructions for getting started. Results are displayed instantly, and can be shared. Perform basic math, convert units of measure and currency, use variables and rows, create charts similar to what you'd do with spreadsheets, work with trigonometry, logarithms, programming tools, and more. You can add notes and embed your calculations in your own web pages, too. It's amazing.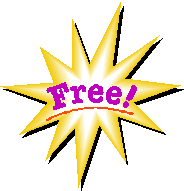 Microsoft Mathematics 4.0 is a FREE download! It includes a full-featured graphing calculator that's designed to work just like a handheld calculator. You can plot in 2D and 3D; there's step-by-step equation solving, and additional math tools to help you solve triangles, convert from one system of units to another, and solve systems of equations. There's a library of equations and formulas and ink handwriting support. This is a great teaching and learning tool, which also comes with a teaching guide.
Online Statistics Calculators: There are five statistics calculators available from Alcula.com: measures of central tendency and dispersion, box and whisker plots, linear regression, correlation coefficients, and scatter-plots. Other online calculators for math are also available.
Smart Math Calculator computes the result of any math expression as you type. There are over 20 math functions and scientific constants. A free version of this calculator is available for use online or as a download to your computer.
Graphing Calculator 3D is a tool for plotting 2D and 3D functions. It comes with several features. Among those are plotting regular and parametric equations and coordinates tables. Use Cartesian/Polar coordinates in 2D; 3D features Cartesian/Cylindrical/Spherical coordinates. You can plot inequalities in 2D and 3D. 2D and 3D have an animation and variable slider. Rotate, translate, and zoom graphs; 3D graphs can be shaded. A free version of this calculator is also available for use online or as a download to your computer.
Runiter Company (Canada) also produces problem solver calculators for statistics and calculus, and a more advanced graphing calculator for 2D and 3D.
Statistics Calculators at DanielSoper.com are free for the research community with 21 categories available.
Talking Calculator from Premier Assistive Technology is an onscreen full-function talking calculator that can be used with or without a screen reader. "Every button and edit area talks. It is easy to use with large keys and contrasting colors. It has three display areas, so when the user adds a series of numbers, the total is always displayed, even as you are entering a new number, while always displaying any numbers in memory." Further, "it displays your entries and results as you work. It actually displays the equation so that you can easily see or hear your last process. When students are required to show their work, they can simply cut and paste the steps into a document." A free download is available.
Unit Conversion from PDFConverter.com is a free series of unit converters with multiple options for converting mass, time zones, area, angle, length, volume, pressure, temperature, and data storage. Quick and easy to use.
WebGraphing.com provides online graphing (1D, 2D, & Interactive 3D) of functions, equations, systems of equations, inequalities in one and two variables, and piecewise functions, with tutorial analyses appropriate for students of algebra, precalculus, and calculus. There is also a forum for the different math levels. What sets the function graphing calculators apart from other graphing calculators is the automatic display of asymptotes and discontinuities in standard mathematical notation, and the automatic determination of an optimal graphing window--one that includes all mathematical features of interest.
Zona Land's graphics calculator, EZ Graph, enables you to graph almost any polynomial, rational, exponential, logarithmic, or trigonometric function.
Calculator Apps for Mobile Devices

180-in-1 Math Calculator by Charles Vu is compatible with iPhone, iPod touch, or iPad. It's available in iTunes for a couple of dollars. The 180 solvers cover topics in basic math, algebra, geometry, analytic geometry, probability and statistics, matrices, and trigonometry.
Calculator Options for iPhones: CalcGuy reviewed several iPhone calculator apps in his August 13, 2010 article. See:
Easy Geometry for the iPad is available in iTunes for a couple of dollars. With this app developed by JMS Soltutions, you can "explore the basic family of geometry shapes from the closed plane curves, quadrilaterals, triangles, polygons and geometric volumes. Learn the basic equations that describe each geometric shape as well as each shapes properties and interesting facts." The "Interactive Geometry Calculator allows you to choose the parameters used to solve the basic geometric shape" and explore the boundaries of each (Description section).
Graphing Calculator --software compatible for use with iPhone, iPod touch, and iPAD developed by Gabor Nagy. Available at iTunes for just a couple of dollars.
Pomegranate Software Calculators for Mobile Devices:
MyCalculator, designed for iPad, iPhone, and iPod Touch, is a scientific calculator that solves as you type. It "supports scientific and engineering notation, trig and hyperbolic trig functions, and complex numbers" and has a memory system to store and recall answers.
MyCalculator Pro, designed for iPad, iPhone, and iPod Touch, is a "one touch" graphing calculator, which enables you to "move, rotate, and pinch 2D and 3D graphs in real-time" and create time plots using the T variable that lets you plot functions in time." MyCalculator also "supports complex numbers, scientific and engineering notation, trig and hyperbolic trig functions" and has a memory system to store and recall answers.
SpaceTime is cross-platform math software for Microsoft Windows computers and mobile devices and Apple Mac computers, iPhones, iPod Touch, and iPad. There is real-time graphing and MobileCAS® (solve limits, derivatives, and integrals) for computer algebra and calculus. The Windows version is a free download. You can "move, zoom and rotate 2D, 3D and time graphs in real-time." Use it to explore math concepts; you can also write your own scripts.
Protractor by Silverview Consulting is compatible with iPhone, iPad, and iPod Touch. For a small fee ($.99), you can then find the number of degrees in angles using images on the Web or photos you've captured. Think of taking a picture of a roof, for example, and finding angles on it, or measuring the lean of an object.
TI-Nspire and TI-Nspire CAS (Computer Algebra System) graphing calculator apps for iPad are from Texas Instruments. These apps enable "comprehensive graphing, data entry and analysis, statistical modeling and calculating functionality" (iTunes Description section).
TouchCalc by Alexander Clauss is a free calculator app for iPhone and iPad. It comes with several modes. The scientific mode includes the usual functions and operations such as basic arithmetic, powers, roots, logarithms, trigonometry, and so on. A bit/integer mode offers logic operations and calculations in 8, 16, 32, or 64 bits. The statistics mode enables calculations of mean, median, mode, quartile values, variance, standard deviation, range, and so on.
Trigonometry Pro HD by voi nguyen can be used on an iPad. It is available in iTunes for a couple of dollars. This "Interactive Trigonometry Calculator contains 13 Modules: Geometry, The Right Triangular Shapes, 30/60 Degrees Triangular Shapes, 45 Degrees Triangular Shapes, Oblique Triangular Shapes, Trigonometry/Geometry Equations, The Ultimate Units Converter, Animated Sin/Cos/Tan Graphs Functions, Interactive Central Angle, Interactive Unit Circle, Circle Functions, Lines, Point & Slopes Plot Functions and the bonus module is: The Arabic Numerals System."
Reference
Back to top | Math Manipulatives: Page 1 | 2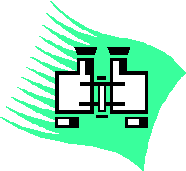 See related topics: Math Resources and Standardized Test Preparation.