Math Resources:
Integrating Podcasts, Vodcasts, Flipped Learning, and Whiteboards into Teaching and Learning
Our collection of Math Resources has multiple pages designed for teaching within specific grade bands. You'll also find valuable collections of support and enrichment resources that will benefit all learners.
Math Resources (Page 1): K-8 Basic Mathematics and Skills Development, plus apps for mobile devices
Math Resources (Page 2): Middle, Secondary, Post-Secondary Subject Specific Resources, including apps for mobile devices: Algebra and Pre-Algebra, Geometry, Statistics, Probability, Trigonometry, Precalculus and Calculus
Math Resources (Page 3): K-12 Supplementary Collections: Miscellaneous Math Collections; Practical Applications--Math in Careers, Daily Life, and Across the Curriculum; and Problem Solving
Math Resources (Page 4): Enrichment and Extra Help: Math Contests, Competitions, Challenges, and Camps; Study Skills and Homework Help, plus tips for parent involvement; and Dictionaries, Glossaries, Reference Sheets, and Math Encyclopedias
Math Resources (Page 5): Lesson Plans and Worksheets, Design and Manage Your Own Lesson Plans, and Publishers' Textbook Support Sites
Math Resources (Page 6): The current page has subsections:
Podcast and Vodcast Resources--Videos for Instruction
Use podcasts and vodcasts to appeal to visual and auditory learners and to enhance your own learning.
There's really no excuse for an educator to skip teaching a math concept with which you might not feel comfortable. And even if you have all the expertise you need, your learners will benefit from videos for review and as their own tutorials. They will also appreciate the personalized nature of feedback to assignments via videos you create, rather than only incorporating such feedback into a marked-up assignment or within a rubric.
We're in an era of learning on-demand. Thus, learners can no longer use an excuse of not knowing how to do a problem because they missed a class, or did not take good notes, or did not understand a lesson. The internet is filled with resources for teaching and learning mathematics at all levels, which also enable learners to be exposed to multiple perspectives on a concept. So, consider using videos in instruction from trusted sources.
Read the two-part series on podcasts by Patricia Deubel, published in THE Journal:
BrainPop has multiple videos categorized by subject, including for math. It is subscription-based.
Flocabulary for grades K-12 offers engaging standards-aligned lessons in math and other subjects. Each begins with a video featuring a hip-hop rap song on the vocabulary/concept addressed. Printable quizzes and activities are included. Student progress can be tracked. The product is not free, but there's a free trial.
Generation Genius offers math and science video lessons for K-8, which are organized within grade bands. Lesson plans, DIY activities, vocabulary, discussion questions, paper and online quizzes, teacher guides, reading material, and exit tickets are included. You can try it for free. Pricing options are available. Math videos are produced in partnership with NCTM and cover the majority (96%) of K-8 Common Core math topics.
Khan Academy features K-12 video tutorials. Math videos are categorized by arithmetic and pre-algebra, algebra, geometry, trigonometry and precalculus, calculus, statistics and probability, differential equations, linear algebra, applied math, and recreational math. Many of Khan Academy videos can also be found on YouTube for Schools.
Kids Math Talk Podcast (about 45 minutes each) for parents and educators provides "tips and insights that will deepen mathematical understanding while also encouraging the conversation about math to remain active and positive" (Site description). Each episode also includes show notes.
Kopsas Math Tutorials includes an extensive collection of videos for algebra, trigonometry, calculus, geometry, probability & statistics created by Daniel Kopsas of the Ozarks Community College.
Mage Math has over 120 math videos and over 100 worksheets for grades K-6. There is also a fantasy adventure video game called Mage Math for ages 6-13, which includes the math videos. Kids fight the monsters, use magic, and practice math in the math village. Students find gold and other items in the levels in the game to enhance their immersion. Paid options are available.
Mathademics is a series of videos on YouTube suitable for elementary and middle school learners. Topics include fractions, decimals, number sense, equations, geometry and more.
Math Ed Podcast, hosted by Dr. Samuel Otten, includes episodes dating back to 2012. They feature conversations with math ed researchers on issues relating to math instruction.
MathFLIX from Loyola University Chicago School of Education is a real find. It has 1000 free "instructional math movies covering a wide range of math concepts including Number & Operations, Algebra, Measurement, Geometry, Data Analysis & Probability, Connections and Technology. In addition to MathFLIX's valuable video resources, the site also features 400 downloadable worksheets that reinforce concepts and provide valuable practice." Each movie is from 4-7 minutes long.
Mathispower4u by James Sousa contains a collection of over 6000 mini-lessons and videos organized by course and topic: number sense, arithmetic/prealgebra, algebra 1, algebra 2, geometry, math for liberal arts, trigonometry, calculus 1, calculus 2, calculus 3, linear algebra, differential equations. The site also includes problem solving activities with video solutions. Multiple Common Core topics are addressed in these.
Math Expression has excellent tutorials, including animated videos with audio explanations and text equivalents. Topics include graphing (e.g., using the coordinate plane, slope, writing equations of lines), basic algebra (e.g., variables, expressions, solving equations), exponents, fractions, symmetry, and volume. Math study tips and practice questions help reinforce concept development. There is also a Q&A Library. The site is by Wei Chong, and is well-worth investigating.
Math Mammoth includes free math videos on topics for elementary and middle school, including pre-algebra. Lists are organized by grade level and topic.

Math TV problem solving instructional video lessons are available for basic math, algebra, geometry, trigonometry, precalculus, calculus, and study skills. This is a very comprehensive site with "over 10,000 free math videos."
Media4Math is by Emmy Award winning Edward De Leon. The site's mission is to "educate 21st-century students in real-life applications of math with digital technology." The Media4Math Library includes over 15,000 "instructional, remediation, and assessment resources." The Math4Media Classroom section provides iinteractive lessons and real-world applications of topics in pre-algebra, algebra, and geometry (About section). There is a blog. Under Standards, users can find the site's K-8 and high school resources related to the Common Core Math Standards. The site is subscription-based, but does include a section of free resources.
Minute Math offers math video lessons and examples in pre-algebra, algebra 1, algebra 2, geometry, calculus 1 and college algebra. It also offers online tutoring and there is a section with fun math videos. The site has over 4300 math lessons. The site was created by Sean Gannon, who has degrees in mathematics and math education and several years of teaching experience.
MIT BLOSSOMS features a video library with over 100 free math and science lessons primarily for high school students. "Every lesson is a complete resource that includes video segments, a teacher's guide, downloadable hand-outs and a list of additional online resources relevant to the topic. Each 50-minute lesson builds on math and science fundamentals by relating abstract concepts to the real world. The lessons intersperse video instruction with planned exercises that engage students in problem solving and critical thinking" (About section). This site is an initiative of MIT's Learning International Networks Consortium. All lessons are mapped to both the Common Core State Standards and the Next Generation Science Standards.
NeoK12.com has gathered a series of math videos from the web, which are organized by numbers, arithmetic, shapes and angles, factors and multiples, fractions and decimals, measurement and data; ratio, rate, percent; algebra, geometry, statistics, probability, and trigonometry. All have been reviewed by K-12 teachers.
Numberock helps teach math to elementary learners ages 5-12 through videos incorporating animations with educational songs. It comes with downloadable lesson plans, worksheets, games, and anchor sheets, along with printable and digital self-graded Google Classroom task cards. The site is ad-free, and comes with a free trial.
Numberphile is produced by video journalist Brady Haran. His goal is to make math fun and interesting. There are hundreds of videos posted on YouTube featuring "mathematicians and other guests from around the world. Topics range from the sublime to the ridiculous ... from historic discoveries to he latest breakthroughs" (Numberphile: About section).
PatrickJMT's Math Channel on YouTube contains an extensive collection of his videos for arithmetic, algebra, linear algebra, trigonometry, differential equations, discrete math, probability and statistics, calculus, and more. They are free to use and are suitable for high school and above.
PBS LearningMedia includes free media resources searchable by grade level, standards, media type, and subject. Resources include video and audio segments, interactives, images, documents, lesson plans, productivity tools for teachers, self-paced lessons,and student-oriented activities. You'll find media from NOVA, Frontline, American Experience, and other public broadcasting and content partners. The mathematics section features K-8 mathematics strands, and high school number and quantity, algebra, geometry, functions, statistics and probability. Highly recommended.
HOT: SchoolTube contains numerous videos on mathematics, which would help learners review concepts presented in class and in some cases offer a different instruction perspective. "SchoolTube provides students and educators a safe, world class, and FREE media sharing website that is nationally endorsed by premier education associations."
Teacher Tube contains numerous short video clips on math topics, which might be used to supplement classroom instruction or for topic tutorials.
Tecmath on YouTube specializes in videos that make math easier. Per this channel description: "This channel obsesses over methods to make maths easier!"
TED-Ed contains video-based lessons organized by age and subject, which also include questions to think about (e.g., multiple choice, open ended), resources to learn more on the topic, and questions for discussion. You'll also find videos organized by themes, such as Math in Real Life.
Thinking Mathematics by James Tanton has an extensive collection of videos on numerous concepts for high school math and beyond. Among categories are algebra, arithmetic, calculus, geometry, miscellaneous, numbers, precalculus, permutations and combinations, Pythagorean theorem, quadratics, statistics, probability, and trigonometry.
WatchKnowLearn.org contains a database of free educational videos for math (and other subjects) organized by topic area and subcategories within each of those. There are about 5000 videos in mathematics, and over 200 on standardized test skills and math study skills. Videos are gathered from across the internet and are previewed by a team of professionals. Teachers will find the database helpful, too, to get new ideas on how to approach material and videos can be used in their classrooms. Highly recommended site!
Why U contains animated videos in pre-algebra and algebra, topology, and infinite series. "Rather than focusing on problem solving, the objective is to give insight into the concepts on which the rules of mathematics are based." Beginning with a humorous look at the Dawn of Numbers, the pre-algebra tutorial videos (over 30 of them) lay the foundation for high school and college algebra. The algebra tutorial videos (over 70 of them) explain not only the how, but why the rules of algebra work. Topology (3 parts) "takes a humorous look at the topology of curved space." K-12 through Ph.D. learners will enjoy these. The infinite series animation "makes complex concepts such as summation notation, infinitesimals, and convergence easily comprehensible." Videos were written by Steve Goldman and animated by Mark Rodriquez. The animations are outstanding.
YouTube: Math Learning: While YouTube is controversial and some schools ban its use, the content at YouTube for math learning would be appropriate. YouTube Kids includes parent resources and is also appropriate for its family-friendly videos on a multitude of topics, such as arts and crafts, toys and play, learning and hobbies, shows and cartoons, music and dance, games, and more.
Tips for YouTube

:
YouTube can be used in "Safety Mode" to help "hide inappropriate content flagged by users and other signals." This feature is located at the bottom of video pages and can be turned on/off simply by clicking either choice and then saving your preference for the browser you are using.
You can also use the closed captioning feature when viewing a YouTube video and increase text size by hitting the plus (+) key on the keyboard after turning on closed captioning. Press the minus (-) key to decrease text size.
Viewers might also wish to see captions in another language. Under the settings, turn on subtitles and then you can select the auto-translate feature and the preferred viewing language for captions.
HOT!: To watch YouTube videos without getting interrupted by all those advertisements, add a dash - after the t in youtube (see https://www.yout-ube.com/) within the URL of a video you have selected. For example, the URL for the video "How to speak so that people want to listen" is https://www.youtube.com/watch?v=eIho2S0ZahI and no ads will be in https://www.yout-ube.com/watch?v=eIho2S0ZahI
Even if your school bans YouTube, there are still ways to use YouTube videos with the following resources:
SafeShare.tv is promoted as the "safest way to watch and share YouTube videos." Users enter the URL of a YouTube video and the site generates a safe link.
ViewPure provides a "Purify" button to add to your "favorites" toolbar that will simplify YouTube videos by removing the ads and comments that might come with your selection--you see only the video simply by clicking on the button.
YouTube Restricted Mode will screen out potentially mature content.
Educators who wish to use YouTube should also learn more about copyright of YouTube videos and Creative Commons licenses, which "provide a standard way for content creators to grant someone else permission to use their work." Educators might also appreciate YouTube Teachers, a dedicated channel, which is "for educators everywhere to learn how to use YouTube as an educational tool. There are lesson plan suggestions, highlights of great educational content on YouTube, and training on how to film your own educational videos" (Profile: About me section).
Also consider the following books:
Flipped Learning
Are you considering or using the flipped classroom model?
What is flipped learning?
Flipped Learning (2015) is advocated by Jonathan Bergmann and Aaron Sams. In this model, teachers often incorporate videos, self-made or made my others, that students view outside of class. Typically, "flipped" means that what was traditionally presented in class (e.g., the lecture) is now viewed on the video at home, and what was traditionally assigned for homework (e.g., problem sets in math) is now done during class time.
Bergmann and Sams elaborated on the model in relation to math in Flipped Learning for Math Instruction. Each chapter provides "practical guidance, including how to approach lesson planning, what to do with class time and how the flipped model can work alongside learning through inquiry" (Description online).
How does flipped learning work?
Here's how a typical two-day cycle of instruction might work when using this instructional strategy. On Day 1 learners explore content and are introduced to new concepts via an activity that builds on prior knowledge. They view instructional video that night for homework, which replaces the direct instruction of a traditional in-class lecture. The video may or may not involve interactivity. They might complete a reflective activity as proof of viewing the video. On Day 2, discussion ensues so that they get their additional questions answered. During class learners then engage in activities for applying their knowledge, working on problem sets from learning packets and may then complete those for day 2 homework and preparing for a possible quiz the following day.
What's to be gained?
A quick answer is that a flipped classroom model has the potential to enable learners to have more class time to interact with their teacher (the content expert) for enhancing achievement and with fellow classmates on a given topic. Kelly Walsh (2013) noted that a flipped classroom offers greater opportunities for active learning, if implemented correctly. Such active learning comes in many forms such as experiential, project-based, problem-based, and inquiry-based learning. Flipped instruction has a relationship to implementing constructivist learning theory and supports mastery learning owing to greater opportunities for differentiation and personalization of learning.
For an example, see Flippedmath.com, which promotes "Flipped Mastery Learning: Mathematics Without Boundaries." Free online courses in Algebra 1 (Common Core and Traditional), Geometry, Algebra 2 (Common Core and Traditional), Pre-Calculus, and AP Calculus include multiple videos. They were developed to "allow students to demonstrate mastery of all concepts and progress at their individual pace." Teacher resources include How Flipped-Mastery Works.
What should you consider before implementation?
There are several considerations before making a decision to use this method, however. Ben Stern (2012) posed Five Questions to Ask Before Flipping a Lesson:
Why am I lecturing?
What are students doing while watching the lecture?
Would I watch this?
Why do the kids need to understand this idea or skill?
What will we do in class that will take advantage of being together and also make use of the previous night's lecture?
Prior to using this method, survey learners to find out if all of them have access to technology when they are at home, what technology that is, and if there will be more than one person needing to use that technology. Most likely, you will need to provide opportunities at the school for learners to view videos before, during, or after school hours.
Access is not the only issue. In a report, Student Home Internet Connectivity Study, released by the Consortium for School Networking (2021), researchers found that "Learning with video is essential for education." However, it "requires sufficient upload and download speeds." For home connectivity, they recommended an adequate upload speed of 12 Mbps per student, and for downloads 25 Mbps per student, rather than per household. Additional bandwidth might be needed, if other household members are using bandwidth for other non-educational activities. Further, as students might be using district provided devices and/or their own personal devices, the "quality of a student's experience can be impacted by the age, type, quality and configuration of the device they're using."
You need to determine how you will know that all learners viewed videos before classtime. You might provide a worksheet with a list of guiding questions for them to answer while viewing the video, or a few math problems to complete related to content within the video, and a place on the worksheet for them to jot down questions they might still have. You can also set up an online discussion forum where students can post their answers and questions.
You'll need to decide if you have time and skills to create your own videos or will use videos created by others. If the latter, you'll need to preview that content to ensure quality. If you make your own, make your video interactive, perhaps with interactive quizzes, and make it short. A series of five to 10-minute videos will be more engaging than one long 40 to 50-minute lecture video, and will make it easier for students to review content as needed.
Mathematics educators who decide to use the flipped model or who are contemplating using it might also consider the viewpoint of Linda M. Gojak (2012), a former NCTM President, in which she stated the following:
Although the flipped classroom may be promising, the question is not whether to flip, but rather how to apply the elements of effective instruction to teach students both deep conceptual understanding and procedural fluency. Flipped lessons that simply demonstrate how to do a procedure do not encourage understanding, do not ensure that students will remember the procedure, and do not promote adaptive reasoning. A single instructional approach is unlikely to have a major impact on student achievement once the novelty wears off. A combination of well-thought-out strategies that consider student needs, incorporate the characteristics of effective instruction, and develop understanding of mathematical concepts will have the greatest impact on student achievement. (para. 6)
Do you remain a skeptic about flipped learning or need to learn more?
In his series of posts on "Flipped Learning Skepticism," Dr. Robert Talbert, who writes in the blog Casting Out Nines, addresses questions such as: Is flipped learning just self-teaching? Can students really learn on their own? Do students really want to have lectures? Reader responses provide additional food for thought on using this method. The theme of this blog is "Where mathematics, technology and education cross."
Flipped Learning Network is an additional resource for professional development opportunities, and gaining knowledge, skills, and resources for flipped learning.
Flipped Learning Global Initiative: "FLGI is focused on identifying and developing strategic partnerships, initiatives, projects, best in class vendors, products, and services to introduce and support flipped learning around the globe." You'll find articles on best practices, research on flipped learning, master teachers who share their experiences, and hear what's happening in other countries.
Tips for Creating Better Instructional Videos
If you decide to create your own instructional videos, you need to consider the attention span of your audience. Brame (2016) found that student engagement with instructional videos wanes after about 6 minutes, so making videos short and targeted on learning goals is essential. Developers should keep in mind the three key components of cognitive load (sensory memory, working memory, long term memory), elements that impact engagement, and elements that promote active learning. These latter include guiding questions, embedding questions within the video, interactive features giving learner control on viewing content, and making videos part of a larger homework assignment. Audio and video components should complement each other, rather than being redundant. Use on-screen text or symbols to highlight important information (e.g., 2-3 key words, change in color or contrast, an arrow to draw attention to a region on the screen).
Richard Rose (2017) provided the following six dimensions to consider for improving quality:
Sound to silence balance is "the ratio of talk to empty space on the soundtrack of the video." Tools like Camtasia and Captivate can help with this balance "without listening to the content itself" (p. 13). Get rid of those "uh" and "so" words.
Visual content-to-detail balance "is the control of how often your video editing tool is zooming in and zooming out." Avoid a dizzying approach, which is particularly relevant for content novices who might become confused by too much zooming in and out in quick succession. On a full-screen consider using annotation tools like "animated arrows and boxes" to call attention to certain elements, provided that the element is not too small. (p. 15)
Feature-to-application balance is the "balance between showing program features in the context of the entire application and giving specific examples of their use." Again the level of the audience matters, as showing a group of novices all the features of an application might not keep their interest, if they need just a few of the features to complete a project. (pp. 16-17)
Balance between framing/assessment and substance considers David Ausubel's Advance Organizer Model when framing--an upfront preview, and then a back-end review following the presentation. These "bookends" can also be used with sections and subsections. As to formative assessments, Rose recommended to "stop for formative assessment only when a solid grip on the previous material is essential to make sense of the new material" that follows. (p. 17)
Personality balance refers to how much of yourself "you choose to express in your instructional video." Your teaching style and tone are important. For example, an introvert might tend to appear "wooden and formal" when viewed on a screen. An extrovert might get caught up in self and stray from the topic. You want your audience to appreciate your enthusiasm and competence for the content presented. (pp. 17-18)
Balance between training solutions and non-training solutions. Spend time deciding if an instructional video is really needed for the objective you wish to achieve. (pp. 18-19)
Dian Shaffhauser (2018) provided additional tips for video content. To better engage learners with the content of the video, start with a driving question--one that does not have an immediate answer. Animations (or other imagery) might be used to provide a visual link to what is spoken as they enhance memory and recall. An animation you create might help avoid copyright infringements. If you embed quizzes in the video, consider higher-level questions that strive for synthesis, as opposed to questions that only require recall. Answers can be used to inform instruction, rather than being graded. A video can be further enhanced by including outside experts to add their tips and perspectives to content. In-video open-ended prompts can be used to motivate viewers and take learning to the next level through challenges, and they can encourage further discussion. When placed at the beginning of a video, they can also provide a reason to pay attention.
Finally, a quality instructional video is a product. As such, before a roll-out of your video, test it with a group of people similar to your target audience. Use their feedback to tweak the video, as needed (Rose, 2017).
Resources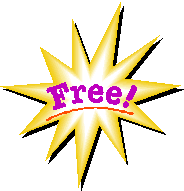 EDpuzzle is a completely free tool for educators to use with any video. It's ideal for flipped learning. One concern educators have is whether or not learners view the videos. EDpuzzle solved this as the tool allows you to embed quizzes or questions with immediate feedback within a video to check for understanding and to track progress. You can add audio notes to any video, crop videos, find videos (e.g. from Khan Academy, YouTube, and others), or upload your own videos to the site.

PlayPosit "is an online learning environment to create and share interactive video lessons. Teachers begin with any online video (screencasts, Khan Academy, TED, etc.) and transform what is traditionally passive content into an active experience for students, with time-embedded activities." (What We Do section). This site works well with flipped learning as a way to ensure learners interact with video content. Features such as multiple choice, free response, reflective pause, and answer feedback can be used.
Where will you store your videos for easy access by your learners?
Many sites exist for storing media online. Teachers must ensure, however, that the site is approved for use by learners and not blocked. Possibilities for online video storage sites include:
Each of the above also has paid options.
Whiteboard Tips and Resources
Whiteboards as an instruction delivery medium
If you are considering using a whiteboard in instruction, remember that it comes with mixed reviews. While it has prized features, consider that it's not the medium, but instructional methods that cause learning.
Read Dr. Patricia Deubel's article published in THE Journal: Interactive Whiteboards: Truths and Consequences (2010, August 4).
Also consider reading The Interactive Whiteboard: Uses, Benefits, and Challenges. A Survey of 11,683 Students and 1,131 Teachers by Thierry Karsenti (2016) published in the Canadian Journal of Learning and Technology. Technical problems may require teachers to prepare alternative lessons, a time-consuming activity. Karsenti's survey revealed ten main ways that teachers were using their interactive whiteboards (IWB), and noted "Apparently, the IWB was used mainly to project content onto the screen, and not as an interactive digital tool to support teaching and learning, with only 2.6% of the main uses reported by teachers described as interactive" (p. 8). Further, the IWB is often accompanied by a lecture-style approach to teaching, posing "some conflict between open teaching approaches (also called student-centered learning, among others) and IWB use, often with lecture-style teaching" (p. 16). Ultimately, Karsenti's conclusion is the same as I noted above, "effective use of technology tools such as the IWB depends on how teachers and students use them" (p. 17).
Smart Technologies, Promethean, and Google Jamboard are among whiteboard providers.
Whiteboard Tips
When using a whiteboard or a projector, consider the following tips suggested by Lisa Nielsen (2010):
Face your audience when talking, and not the whiteboard.
Don't make shadows on the whiteboard with your hand or body. Learners should see what you are talking about.
Adjust your projection so that images fill the entire screen. They should not be too small or crooked.
Leave lights on to encourage learner engagement and interactivity and to see reactions to instruction.
Use the cursor on the computer to point to images on the whiteboard, rather than using your finger. It's distracting to move back and forth between the computer and whiteboard, as most students know about cursors. Alternatively, use a wand as a pointer, if you must go to the board.
Minimize time to set up equipment; using tech-savvy students for this will enhance their self-esteem and leave more time for instruction.
Use the zoom feature of the whiteboard to help ensure everyone sees what you see; have a student remind you of when you need to zoom.
Don't be the "sage on the stage." Whiteboards can enhance interactivity among learners and they will value you as the "guide on the side." So, let students use the computer to present their own work on the projector or whiteboard.
Don't use a projector as a replacement for the blackboard or whiteboard. Bulbs are expensive.
Have a clear reason for using the whiteboard in terms of its potential for achievement. Sometimes just a laptop and projector is all you need. Sometimes it's better to invest funds in the technology for 1:1 endeavors.
Do you have a whiteboard? How about an online whiteboard? If so, these next are great resources for you.
Canva offers a free online whiteboard tool. Per the site, "Canva Whiteboards gives you infinite space to collaborate. Brainstorm, run a strategy session, or plan out a project."
Classflow is cloud-based lesson delivery software filled with resources that can be used with interactive whiteboards, Chromebooks, tablets, and laptops. It is supported in multiple languages. It's useful for all grade levels. You can create and deliver lessons, polls, activities, and assessments. There are eight question types and ten activity types. Free accounts are available.
Doceri is "the professional iPad interactive whiteboard and screencast recorder with sophisticated tools for hand-drawn graphics and built-in remote desktop control." It is used in education and other professions. It's free in the App Store, but there are in-app purchases available. You can also download it for Windows for a nominal fee, and there is a free trial.
DreamBox Learning has over 40 free virtual manipulatives for K-8 math available on its website that can also be used with any whiteboard. They help learners engage with number sense, addition, subtraction, multiplication, division, geometry, algebra, functions, and proportional reasoning concepts.
Turn your iPad into a recordable whiteboard and screencasting tool with Educreations Interactive Whiteboard, a free app (with in-app purchases). Use it to create video tutorials simply by touching, tapping, and talking.
Explain Everything is a screencasting, whiteboard, and design app. It's promoted as a "complete online and mobile whiteboard app." You can import and insert any document, picture, or video; draw and annotate in color; move and animate objects; zoom and pan; record and play; and export and share. Use it to create tutorials and video lessons. You can collaborate anywhere and set up group activities.
FluidMath from Fluidity Software is a teaching and learning tool for Pen-Centric platforms, including Tablet PCs and interactive whiteboards. While not free, its capabilities will enable you to use your own handwriting (very convenient for entering math symbols) to create, solve, graph and automatically animate math and physics problems. These resulting dynamic instructional materials will help learners to explore and better understand concepts.
Learning Glass Lightboard uses LED lighting on a specialized glass surface creating a transparent whiteboard that allows educators to write on the board while facing their students. No more turning around to write on a blackboard or whiteboard. The technology is being used in online and face-to-face learning environments. It comes with a fold-out camera that captures the educator's (or student's) face and writing then flips the image so that the writing is not backwards. See how math and other educators are using it by viewing the demonstration videos at the site.
Mural is an interactive digital whiteboard tool for use live or asynchronously. Students can use it for team brainstorming, collaboration on projects, presentations, study sessions, club meetings, and more. Teachers can use it with a flipped classroom, or for research, workshops, lessons, visual thinking, and more. Multiple templates are available. Mural also has apps for iOS and Android devices. Mural for Education includes free student and classroom memberships and you can apply for an upgrade.
HOT!: New Jersey Center for Teaching and Learning: Course Materials include free STEM resources for K-12, including advanced level courses. Mathematics course materials at the elementary K-8 level are posted by grade level and also include accelerated materials for grade 7 and algebra 1 at grade 8. High school courses include algebra I and II, geometry, pre-calculus, AP Calculus at AB and BC levels, and Integrated Math levels I, II, and III. They are also available in Spanish. You'll find presentations, homework assignments, lab activities, and assessments in unit resources, as appropriate for each course. Each course is designed for use with interactive whiteboards and polling devices. Read more on the Progressive Mathematics Initiative and the teaching methodology used.

OpenBoard is free open source interactive whiteboard software designed for schools and universities. Download it for Windows, MacOS, or Linux. No registration is required. "Use a pen tablet, an interactive whiteboard or even a mouse to write and annotate your course." There is documentation for its use and a discussion forum. This software was originally developed by the University of Lausanne in Switzerland.
Padlet is an online whiteboard. Use this site for creating visual boards for organizing and sharing content. Free and paid options are available.
Scratchwork is a digital whiteboard created by mathematicians. Use it for collaboration in math, physics, chemistry, music, and any subject where you need drawings, expressions, equations, diagrams, and so on to communicate ideas. Free and paid versions available. The paid version includes ability to type in LaTeX.
ShowMe is a free app, which also turns the iPad into an interactive whiteboard, allowing you to record voice-over lessons and share them with others. You can easily draw with your fingers or stylus, and add images. There is an extensive collection of lessons and "how-to" examples in multiple content areas. For math, these range from arithmetic through calculus.
SMART Exchange has a range of free classroom resources with activities, games and lessons in multiple subjects. Note: SMART Technologies introduced a SMART Notebook app for iPad. It "enables students to open their own version of a SMART Notebook lesson on their iPad and take it with them, wherever they go. Now students can work with the same SMART Notebook file – individually on their iPad and then collaboratively in class on the SMART Board interactive whiteboard" (Product description). There's also the SMART Notebook Maestro add-on for iPad.
TeacherLED Interactive Whiteboard Resources for math includes interactives categorized for algebra, data handling, number; shape, space & measure; general maths, and investigations. Even without the whiteboard, you can investigate these online using your computer.
TI-SmartView emulator software for the TI-84 Plus Family of graphing calculators from Texas Instruments allows educators to project interactive representations on their existing projection systems or interactive whiteboards.
Topmarks Interactive Whiteboard Resources from the UK are organized by subject, age group, and category. Age groups range from pre-school through high school.
Web Whiteboard allows you to draw and write with others online. There's nothing to install, no passwords needed. All you need to do is send the link to people you wish to collaborate with. The free whiteboard stays active for three weeks.
Whiteboard.fi is a free online whiteboard for teachers and students. "By creating a class and letting your students join, everyone will get a digital whiteboard. You as a teacher see all your students' whiteboards in real time, so you can follow their progress. The students only see their own whiteboard and the teacher's." It works on any device. "You can draw simple math using the free hand drawing tool or type math using the text tool. For more advanced mathematical equations or expressions, you can use the math tool." Do check this out!
YuJa for education enables interactive video conferencing, and includes a whiteboard, video sharing, desktop sharing, and lecture capture.
Zoom for video conferencing and web conferencing also has an online whiteboard for collaboration, which is included with all Zoom accounts. It works with any device running Zoom. In his Zoom blog post, Pat La Morte (2022, May 11) provided Zoom Whiteboard Tips for Teaching and Collaborating in the Classroom.
References
Brame, C. J. (2016). Effective educational videos: Principles and guidelines for maximizing student learning from video cotent. https://www.lifescied.org/doi/pdf/10.1187/cbe.16-03-0125
Consortium for School Networking. (2021). Student home internet connectivity study. https://www.cosn.org/edtech-topics/digital-equity/
Gojak, L. M. (2012, October 3). To flip or not to flip: That is not the question! NCTM Summing Up. https://www.nctm.org/News-and-Calendar/Messages-from-the-President/Archive/Linda-M_-Gojak/To-Flip-or-Not-to-Flip_-That-Is-NOT-the-Question!/
Nielsen, L. (2010, May 10). The ten no nos of teaching with a projector or interactive whiteboard. The Innovative Educator. https://theinnovativeeducator.blogspot.com/2010/05/ten-no-nos-of-teaching-with-projector.html
Rose, R. (2017). 6 dimensions for more effective online instructional videos. Campus Technology, 30(3), 13-19. https://campustechnology.com/articles/2016/12/07/6-dimensions-for-more-effective-online-instructional-videos.aspx
Schaffhauser, D. (2018, February 28). 5 ways to make your videos binge-worthy. Campus Technology. https://campustechnology.com/Articles/2018/02/28/5-Ways-to-Make-Your-Videos-Binge-Worthy.aspx
Stern, B. (2012, October 31). Five questions to ask before flipping a lesson. https://www.edsurge.com/news/five-questions-to-ask-before-flipping-a-lesson
Walsh, K. (2013, November 3). Flipping the classroom facilitates active learning methods – experiential, project based, problem based, inquiry based, constructivism, etc. https://www.emergingedtech.com/2013/11/flipping-the-classroom-facilitates-these-5-active-learning-methods-and-much-more/
Back to top | Math Resources: Page 1 | 2 | 3 | 4 | 5 | 6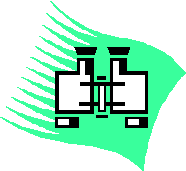 See related topics: Math Manipulatives and Standardized Test Preparation.