Math Resources:
Contests, Competitions, Challenges, and Camps; Study Skills and Homework Help; Math Dictionaries, Glossaries, and Encyclopedias
Our collection of Math Resources has multiple pages designed for teaching within specific grade bands. You'll also find valuable collections of support and enrichment resources that will benefit all learners.
Math Resources (Page 1): K-8 Basic Mathematics and Skills Development, plus apps for mobile devices
Math Resources (Page 2): Middle, Secondary, Post-Secondary Subject Specific Resources, including apps for mobile devices: Algebra and Pre-Algebra, Geometry, Statistics, Probability, Trigonometry, Precalculus and Calculus
Math Resources (Page 3): K-12 Supplementary Collections: Miscellaneous Math Collections; Practical Applications--Math in Careers, Daily Life, and Across the Curriculum; and Problem Solving
Math Resources (Page 4): Enrichment and Extra Help
Math Resources (Page 5): Lesson Plans and Worksheets, Design and Manage Your Own Lesson Plans, and Publishers' Textbook Support Sites
Math Resources (Page 6): Resources for Podcasts and Vodcasts, the Flipped Learning Model, and for Whiteboards, including tips on using whiteboards
Math Contests, Competitions, Challenges, and Camps
American Mathematical Society has a section of opportunities, which can be filtered for a list of math camps and contests and competitions.
American Mathematics Competitions (AMC) from the Mathematical Association of America "are a series of examinations and curriculum materials that build problem-solving skills and mathematical knowledge in middle and high school students." AMC 8 promotes development of problem-solving skills in the middle school curriculum and has 25 multiple choice questions to complete in 40 minutes. AMC 10 is for students in grade 10 and below and AMC 12 is for students in grade 12 and below. Each have 25 multiple choice questions to complete in 75 minutes. Calculus is not addressed in AMC 12. The site includes test prep resources. Additional invitational contests are available for those who do well on the AMC 10/12.
American Regions Mathematics League sponsors an annual national competition for high school students, although some exceptional middle school students attend each year. The contest is held the weekend after Memorial Day. Prior contest questions are posted with answers. You will also find other national, state, and regional math contests.
HOT: Art of Problem Solving Wiki: Math Competitions is a global list that includes international, regional, and national (listed by country) competitions. For the United States, contests are listed separately for elementary, middle, high school, and college learners. You'll also find a list of mathematics olympiads, and resources for mathematics competition preparation.
Association of Computational and Mathematical Modeling (AoCMM) on Facebook features an annual math modeling competition with cash prizes. Per AoCMM's director, Yunkai Zhang, (email communication, July 27, 2016), students can participate in the competition at home or anywhere with internet access. Students under the age of 20 can compete in teams of up to four individuals from any region or country. The team will be given two problems covering different fields of mathematical modeling, and it can choose to research on one or both of the two problems. At the end of the 14 days competition period, the team presents its solution in the form of a research paper. The registration fee is $5 per team, which includes a numerical score report reflecting the strengths and weaknesses of the paper. For a small fee, the team will receive detailed, professional feedback of the paper from experienced judges as well as a score report reflecting on the strengths and weaknesses of the paper. AoCMM also features a series of free online tutorials that can be easily used by students with limited background in mathematics.
Conceptis Puzzles advance development of logic. Puzzles are divided into three main lines: Picture Logic, Number Logic and Kids Logic. Think of forms of Sudoku, which is also available. Math puzzles vary in levels of difficulty. For example, Calcudoku involves addition, subtraction, multiplication and division with a choice of one operation or various combinations of those operations and size of the square puzzle grid. These can be very addictive, offering hours of mental stimulation.
Consortium for Mathematics and Its Applications (COMAP) has annual contests for students. The Mathematical Contest in Modeling is an international contest for high school and undergraduate college students, which "challenges teams of students to clarify, analyze, and propose solutions to open-ended problems." The High School Mathematical Contest in Modeling "offers students the opportunity to compete in a team setting using mathematics to present solutions to real-world modeling problems" (Contest descriptions section).
Continental Math League has been in existence since 1980 and offers challenging math contents for students all over the U.S. in grades 2-9 and calculus. Tests are paper/pencil and meets are held three times a year for grades 2-3, five times for grades 4-9, and four times for calculus students. Each team per grade can have any number of students with exams taking about 30-40 minutes each. There are awards. A nominal fee is charged for participation.
Figure This! contains math challenges for middle school students and their families and is award winning, funded by the National Science Foundation and the U.S. Department of Education. Each challenge describes the math involved, where the math is used in the real world, a hint to get started, and complete solutions. There are a "Try This" section, additional related problems with answers, additional questions to think about, related math fun facts, and resources for further exploration. The math index categorizes challenges according to strands: algebra, geometry, measurement, number, and statistics and probability. Engaging cartoon characters illustrate features of at least 80 different challenges, such as Line Up, Beating Heart, Popcorn, and Don't Fall In.
KenKen is free and has a puzzle format similar to Sudoku, only with numbers. You can choose the math operation(s) for each puzzle and level of difficulty.
MATHCOUNTS is a national math enrichment, coaching & competition program that promotes middle school mathematics. Schools select students to compete individually or as part of a team in one of the more than 500 written & oral competitions held nationwide. Top students advance to the state, & ultimately, national level. MATHCOUNTS also has a problem of the week (see Resources) and an extensive archive of problems posed each year. The MathCounts Math Video Challenge is a free national contest that "gives students in grades 6-8 the opportunity to create an original video showing math in a real world setting." Videos of 3-5 minutes can be created by teams of 4 anytime from Fall through March 6. There are awards.
MATHmodels.org has contests and problems on math modeling for high school and undergraduate learners. "Mathmodels is COMAP's new modeling forum. On this site, students and faculty will find a wide range of interesting contemporary modeling problems. Teachers can assign problems. Students can choose to work on problems based on math topic and application area" (About MATHmodels section). Note: This site has particular relevance, as math modeling is among mathematical practices included in the Common Core State Standards for mathematics.
Math Kangaroo in USA is "an international not-selective competition in mathematics for students in grades 1 through 12. The competition takes the form of a multiple choice test. Each participant is seen as a winner and receives recognition and gifts on the test day in March. Those who achieve the top results are awarded in May. The atmosphere of appreciation for the students' learning and the fun in each competition room across USA are the reasons why participants return year after year and bring their siblings and friends along" (Our History section). There is a nominal charge per student. Practice material is available.
Math League specializes in math contests designed to stimulate interest and confidence in mathematics for students in grades 4-12. Whether or not you choose to participate in a contest, educators will find the Help Facility for Grades 4-8 of value. This reference guide addresses math topics for grades 4-8, complete with examples, definitions, and explanations for whole numbers, decimals, using data and statistics, fractions, geometry, ratio and proportion, percent and probability, integers, measurement, introductory algebra, positive and negative numbers, and more.
Mathematical Olympiads for Elementary and Middle Schools (MOEMS) for grades 4-6 and 7-8 features five monthly contests (November-March) with five non-routine problems per contest, which can be completed at the participants' school. Each team can have up to 35 students. Prizes are awarded at the end of the fifth contest. There is also a problem of the month posted, along with the answer to the prior month's problem.
Mind Research Institute K-12 Game-a-thon is an annual math challenge in which students "design, build and share a game that features creative and unusual solutions to mathematical problems. Teams of one or more students, along with a teacher or parent in a coordinator role, can invent card games, board games, apps, outdoor games or anything else that addresses a mathematical topic ranging from counting to irrational numbers to measurement to modeling." The challenge begins February 1 with entries due July 15. Winners are announced in August and top entries are invited to showcase their work in September in a Math Fair (location and date TBA).
Mathschallenge.net contains a variety of puzzles and challenges suitable for grades 6-12, and adults. Problems are divided into appropriate levels: junior, senior, and advanced. There is a section for recreational mathematics dealing with number, code breaking, and geometry. Project Euler contains a series of challenging mathematical/computer programming problems.
MathWorks Math Modeling Challenge (M3Challenge) is an applied mathematics competition for teams of high school junior and senior students. Each team has 3-5 students and one teacher-coach. Per the site, students "tackle a real-world problem under time and resource constraints, akin to those faced by professional mathematicians working in industry." Winners receive scholarships totaling thousands of dollars for continuing education. The contest is sponsored by MathWorks and SIAM (Society for Industrial and Applied Mathematics). Resources include math modeling handbooks, math modeling videos (including teaching math modeling), tips and guidelines for teaching math modeling, and sample problems. The contest is internet based and has no registration or participation fees.
The Math Contest is powered by the Ole Miss School of Education. It was originally started by David Rock and Doug Brumbaugh as the online Problem of the Week contest in 1996 at the University of Central Florida. You can submit your answer, and if correct, your name can be posted at the site and you can win a T-shirt. These are very engaging problems promoting interest in math at all age levels.
Perennial Math: Tournaments. This site features three types of competition for students in grades 3-12. There is an online competition (grades 3-8) with two separate seasons to choose from, live on-site tournaments hosted at colleges or schools (grades 3-8), and WebEx Virtual tournaments for districts and classrooms (grades 3-12). These latter are also used for National Championships. The online competition is international. The site was created by award winning Dr. Sylvia Dean for her involvement and coordination of math, robotics, and technology competitions (About Us section).
Problems of the Week (PoW) (for NCTM members). NCTM provides weekly challenging problems for students in grade bands 3-12, higher ed, and preK-2 in nine categories: algebra, geometry, discrete mathematics, financial ed, primary, math fundamentals, pre-algebra, trigonometry/calculus, and tPOW (technology problems of the week).
Purple Comet! Math Meet! is "a free, on-line, international, team mathematics competition designed for middle and high school students conducted annually since 2003." A team has 1-6 members. The middle school competition has 20 problems of varied difficulty to be completed in 60 minutes; the high school competition has 30 problems of varied difficulty to be completed in 90 minutes. There are categories for teams and each must be supervised (Contest Information section). Old contests are available to help prepare. Winning teams are posted online. The contest has high participation from multiple countries around the world. Dr. Jonathan Kane and Dr. Titu Andreescu collaborate to design the contest and write the problems. The contest is run by AwesomeMath (FAQ section).
The Centre for Education in Mathematics and Computing at the University of Waterloo (Canada) features mathematics and computing contests for learners (grades 7-12) in and outside of North and South America. There's a small fee per participant. Past contests/solutions, a problem set generator, and other materials are available for contest preparation. The Centre also produces a problem of the week for students in grades 3 and up, presented for appropriate grade bands, a problem of the month for upper level high school learners, and a section of real-world problems that are being solved by mathematicians.
USA Mathematical Talent Search (USAMTS) is a free mathematics competition open to all United States middle and high school students. Students can take up to a month to solve the problems and must submit their justifications. According to USAMTS, "Problems range in difficulty from being within the reach of most high school students to challenging the best students in the nation. Students may use any materials - books, calculators, computers - but all the work must be their own. The USAMTS is run on the honor system." There are prizes.
Visual Patterns contains nearly 500 patterns to encourage mathematical thinking. Those who try the patterns look for what the pattern would be at the 43 step and then determine an equation associated with the pattern.
Do you need help to prepare for math competitions?
Are you interested in a math camp or summer program in your area?
American Mathematical Society maintains a list of summer math camps and programs for high school students.
Mathnasium offers summer math camps at participating locations throughout the U.S.
MySummerCamps has an extensive list of math camps and other academic and pre-college camps in several states.
Study Skills and Homework Help
How to Learn Math: For Students, Teachers, Parents
Dr. Jo Boaler of Stanford University has a short, free course at youcubed.org called "How to Learn Math" for any student in all levels of mathematics. There are six short lessons about 10 to 20 minutes each. You'll get some key information on the brain and learning, and effective strategies for learning math. Concepts include overcoming myths about math, math and mindset, mistakes and speed; number flexibility, math reasoning, and connections; number patterns and representations; and math in life, nature, and work. The course also features videos of math in action.
The site also offers Online Teacher Courses, including How to Learn Math for Teachers and Mathematical Mindsets; however, these are not free. They include an interactive environment to explore new research on math teaching and student mindsets. You'll learn about new pedagogical strategies, high quality math tasks, questioning to promote understanding, messages to give students, and inspirational messages from thought leaders in education and more.
Study Skills
Daniel Willingham (2014) noted that typically learners use four study strategies. First, they read a chapter trying to understand individual sentences. Second, learners highlight what they perceive as important to remember. Third, they don't look at a chapter again until a day or two before a test. Fourth, to prepare for a test, they reread the chapter, focusing on previously highlighted content. However, those strategies do not work for long term retention of content. Rereading is a relatively weak strategy to boost memory, given that there are other more useful study techniques to support learning, which are supported by research. Willingham identified the following four good ways to learn.
Elaborative Interrogation and Self Explanation: Periodically reflect on the relationship between what you are reading and what you already know. Every few paragraphs or so, explain to yourself why assertions being made are justified.
Distributed Practice: Cramming before a test might help to pass the test, but content is easily forgotten. "For longer retention, spacing practice out is much more effective." According to Willingham, "Roughly speaking, study sessions should be separated by 10–20 percent of the time that you'd like to remember something. ... Teachers can discourage cramming and encourage students to keep up with the content by giving frequent low-stakes quizzes or frequent assignments that require some study."
Interleaved Practice: "What's needed is study and practice of different concepts within a single session. If curricular materials aren't set up for this sort of learning, it's up to the teacher to do a cut-and-paste job." This is particularly important when using math textbooks as practice problems presented at the end of a section are typically on a single concept or problem type and can be solved using variants of a single method. As students also need to learn when to use each solution method, interleaved practice would include problems that require learners to choose from multiple strategies in order to solve them. Teachers might need to suggest ways for students to identify various problem types.
Practice Testing: This technique helps boost memory. Willingham noted that "study after study shows that taking a brief quiz is better for memory than rereading. ... The largest benefit to memory occurs when the student gets immediate corrective feedback. But even if there's no feedback, and even if the student fails to remember the answer, the quiz is still better for memory than rereading!" Flash card use is one way that learners who study on their own can determine if they know content well-enough without further study.
Daniel Willingham is the author of Outsmart Your Brain: Why Learning is Hard and How You Can Make It Easy (2023). This book provides a guide on how the brain learns, how to study more effectively and efficiently, how to decrease stress over exams and more. It is filled with tips and strategies you may not have used yet, but should be willing to try. You will learn:
How to understand a lecture and take notes
How to learn from labs, activities, and demonstrations
How to reorganize your notes
How to read difficult books
How to study for exams and judge if you are ready for the exam
How to take tests and learn from past exams
How to plan your work and defeat procrastination
How to stay focused
How to gain self-confidence as a learner and cope with anxiety
Best of all you can skip around and read chapters of interest. Teachers will also value this book as it has implications for the classroom.
Students: Do you need help with studying?
How to Study is a video series on YouTube by Dr. Stephen Chew, Psychology professor at Samford University. He introduces 10 principles of effective studying in his introductory video, Developing a Mindset for Successful Learning. Then he elaborates on those in five short videos: Beliefs That Make You Fail...Or Succeed, What Students Should Understand About How People Learn, Cognitive Principles for Optimizing Learning, Putting the Principles for Optimizing Learning into Practice, and "I Blew the Exam, Now What?"
howtostudy.org contains a how to study model and resources for study skills, how to study, and how to write within several subject areas.
Study Skills for Students from Educationcorner.com includes three main sections: General Study Skills with topics such as time management, learning style, note taking, reading, math, vocabulary, writing, listening and more; Test Taking Guides such as for short answer, multiple choice, true/false, essay, oral, openbook, and standardized tests; and Study Skills Resources by Subject.
Homework Help
Students: Do you need help with homework or solving problems?
Sometimes seeing the steps in a solution to a problem can also help you solve similar problems. Do you need a video tutorial to help learn a concept or refresh your memory?
AIR MATH Homework Helper and Solver uses artificial intelligence to solve math problems from basic math to algebra, geometry, calculus, statistics, and more. It's available for use on the Web (as a Chrome extension) and on mobile devices. You can even submit a screen shot of your problem, including word problems. The app is free and offers in-app purchases.
Chegg.com offers homework help for math, which includes math help by subject category and a series of math definitions.
Cosmeo.com is Discovery Education's homework help for students in grades K-12.
CyMath.com provides step-by-step solutions to problems involving algebra and both differential and integral calculus. For example, among algebra topics are solutions to factoring, partial fractions, polynomial division, equation solving, quadratic equations, logarithmic equations, and systems of equations. You can also work with trig functions, and expand and simplify expressions. Apps are available.
FactMonster.com is an award winning site that features an atlas, almanac, dictionary, encyclopedia, and individualized homework help. Students can get facts on a range of subjects including math, the world and news, U.S., science, sports, people, and more. There are games and quizzes also.
Free Math Help has lessons for algebra, geometry, trig, calculus, and some other subjects/topics. Enter your math problem and get step-by-step help for the solution. The site also provides text and video lessons to accompany many topics in those subjects.
Hotmath provides 24/7 help with homework in your pre-algebra, algebra 1 or 2, geometry, precalculus or calculus course. Choose your text from the major publishers, get hints and step-by-step tutorials for odd-numbered problems shown on your selected page.
MathCelebrity offers step-by-step math homework solutions for subjects in grade 2 through college. Step-by-step calculators are used. The calculators are free and there are paid options for tutoring and test prep.
HOT: Mathway is a free online problem solver for basic math, pre-algebra, algebra, trigonometry, precalculus, calculus, statistics, finite math, linear algebra, and graphing.
QuickMath, powered by Mathematica, is an automatic problem-solving site developed by Dr. B. Langton of Sydney, Australia. Secondary and college students and their instructors will benefit from the quick solutions to problems encountered with algebra, equations, inequalities, calculus (differentiation and integration), number concepts, and matrices. Graphing appearance can be user-modified. The only thing you will need to know to use the free service is how to enter expressions and equations. Highly recommended.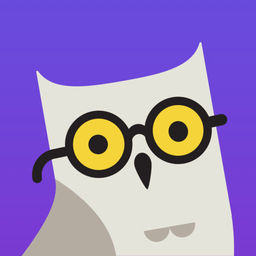 Socratic--Homework helper by Google is a free app compatible with iPhone, iPad, iPod Touch, and Android. It's designed primarily for high school and university learners. You can take a photo of your homework question, typed or handwritten, and get explanations, videos, and step-by-step help. The app also includes voice recognition. When you pose a question, "the app will find the best online resources for you to learn the concepts." Supports Math, Science, Social Studies, Literature, and more. For example, math supports algebra, geometry, trigonometry.
StepWise Math from Querium Corporation uses AI as a virtual tutor to provide help and step-by solutions to math problems. Areas of study include mathematics, pre-algebra, algebra, trigonometry, pre-calculus, and formal logic. It works on the Web, and on Android, and iOS devices. There's a free trial for 10 online problems, and pricing plans for students, parents, and teachers/schools.
Thinkster Math is a tutoring program for K-8, algebra 1, and geometry learners, designed for use on laptops, tablets, and desktops. It uses human interaction and artificial intelligence to customize programs for learners. The technology tracks step-by-step work to help learners understand where they went wrong and why they are correct. The program is aligned to Common Core standards and the learner's school curriculum. Tutorial videos are included for each worksheet. Progress reports are provided. The program is subscription based, but there is a free trial.
Tutor.com is not free (price is noted at the website), but it connects students to a professional tutor the moment they need help. Tutors are available 24/7 for one-to-one instructional support in math, science, English, and social studies. Tutoring is online in real time using interactive whiteboards and chat features.
TutorEva math solver and AI tutor for multiple subjects including basic algebra, word problems, analytic and basic geometry, elementary functions, math modeling, and elementary statistics and probability
TutorMe is an online tutoring service with both on-demand tutoring and online test-prep courses. It's not free, but there is a free trial. You'll find tutors for multiple mathematics subjects from basic math to calculus and more.
WatchKnowLearn.org contains a database of free educational videos for math (and other subjects) organized by topic area and subcategories within each of those. There are about 5000 videos in mathematics, and over 200 on standardized test skills and math study skills. Videos are gathered from across the internet and are previewed by a team of professionals. Teachers will find the database helpful, too, to get new ideas on how to approach material and videos can be used in their classrooms. Highly recommended site!
Webmath is composed of many math "fill-in-forms" into which you can type the math problem you're working on. Linked to these forms is a powerful set of math-solvers, that can instantly analyze your problem, and when possible, provide you with a step-by-step solution. There are multiple categories of problem types.
Wolfram|Alpha Enter a question requiring a factual answer or calculation, including one in which graphing is involved, and Wolfram|Alpha uses its built-in algorithms and a growing collection of data to compute the answer. This resource can be used by anyone, including K-20 learners, educators in the classroom, other professionals, and beyond. Multiple topics are included: math, engineering, physics, places and geography, dates and times, money and finance, units and measures, chemistry, health and medicine, foods and nutrition, colors, music, and much more. This is not a search engine, but Wolfram|Alpha has sidebar links for doing web searches. Also see Wolfram|Alpha for iPhone and iPad.
WyzAnt Math Lessons and Help are free and cover multiple areas: elementary math, algebra, geometry, trigonometry, precalculus, calculus, and statistics and probability. You'll find informative descriptions, interactive examples, and sample problems. The site also features tutoring, but this latter service is not free.
Tips for Parent Involvement
Parents: Do you want to help your children learn mathematics and succeed in school?
Schools are focusing on a "conceptual approach" to understanding mathematics, rather than first introducing students to a "procedural approach," the latter of which many parents were taught when they were in school. Thus, parents become frustrated when trying to help their children with their math homework because they are being taught differently. Some parents might also lack confidence in their own abilities to do math and might impart some of their math anxiety in their children. However, there are relevant resources they can use to help children to learn math and succeed in school.
Mike Flynn of Mount Holyoke College (MA) produced the video "What Happened to Math Class?" to help educators and parents to understand the shifts in mathematics teaching and how to support their child's learning. Additional resources for K-8 (e.g., websites, games, articles, books) are provided.
The U.S. Department of Education has a booklet, Helping Your Child Learn Mathematics, with fun activities that parents can use with children from preschool age through grade 5 to strengthen their math skills and build strong positive attitudes toward math. You'll find activities for the home, the grocery store, just for fun, and for when you are "on the go." A glossary and information about effective math instruction are also included.
How to Help Your Kids Succeed in School by K5Learning is a free e-book on this topic. It contains practical advice and suggests activities that parents can use with their children who are in preschool to grade 5.
The Council of the Great City Schools produced Parent Roadmaps to the Common Core Standards- Mathematics in 2012 and 2013 for grades K-8 and high school to help provide guidance to parents about what their children will be learning and how they can support that learning. The publications also include three-year snapshots showing how selected standards progress from year to year so that students will be college and career ready upon their graduation from high school.
PBS.org has an education section for parents that includes preK-2 math resources (games, tips for parents, activities, age-appropriate math milestones) to help them to instill early math skills in their children.

Parents can use Count Play Explore developed through the California Early Math Project to help their children learn math at home. There are books and engaging activities arranged in age categories 0-3, 3-5, and 6-8. The beauty of this resource for parents and teachers is that fun and humor are embedded. Videos feature memorable characters. Resources include articles on early math education.
Also consider the following book:
Taking the Stress Out of Homework: Organizational, Content-Specific, and Test-Prep Strategies to Help Your Children Help Themselves by Abby Freireich and Brian Platzer (2021). The authors "answer the most pressing questions on every parent's mind: How much should I get involved, what does constructive help look like, and how can I help my child work independently?"
Teachers: Keep parents informed about the purpose of the Common Core standards and engaged in their children's math education.
To help parents, "make homework assignments as straightforward and comprehensible as possible, so that parents can understand them. More important than teaching a method and practicing a method (especially one not familiar to families), is ensuring that a student selects the method that makes sense to her and from which she can efficiently and accurately reach a solution. Parents are then able to support the student with methods they know. If the goal of the homework is to provide practice with a new method, then teachers should support families by sending home worked examples of new methods or providing online links that explain the method, among other strategies" (Bay-Williams, Duffett, & Griffith, 2016, p. 44).
Teachers: Don't make assumptions about a child's home environment when assigning homework.
Teachers are always concerned about missed assignments, particularly in math where homework is often assigned daily. Cathy Vatterott (2009) advised:
Do not assume the child has a quiet place to do homework.
Do not assume the child has a parent home in the evening.
Do not assume the child's parents speak and read English.
Do not assume the family has money for school supplies.
Do not assume the child has access to materials such as paper, a pencil sharpener, scissors, glue, magazines, or a calculator.
Do not assume the child has access to a computer or the Internet. (p. 40)
While some students choose not to do their homework, for others there might be understandable reasons why they don't always do it. Home circumstances, as noted by Vatterott (2009), might play a role. Younger children and teens might have considerable family related responsibilities, jobs, extensive extra curricular activities, and so on.
ZAP (Zeroes Aren't Permitted) those zeroes on homework.
Giving zeroes for missing homework assignments is easy to do. An alternative of assigning 50% in the grade book instead of "0" might help keep students from giving up, but that solution does not measure learning, nor lead to it.
Trying to come up with an alternative solution to the problem of zeroes that works is more time consuming, but in this age of accountability, the effort is worth it. Consider reading Teaching Heroes: Toss the Zeroes by Cara Bafile (2008) at Education World. Bafile noted three alternatives and schools that use them:
The Working Lunch Period/Recess
Before or after school sessions; parent calls
Report cards differentiating between work behaviors and academic ability
An afterschool once per week "no zeroes detention" not considered as punitive, rather a place to complete assignments with teacher assistance.
Math Dictionaries, Glossaries, Reference Sheets, and Encyclopedias
Students, Parents: Are you having difficulty with a particular math term or idea?
If so, check out these resources:
A Maths Dictionary for Kids by Jenny Eather includes an attention-getting, animated collection of over 630 terms found in K-8 math. Definitions with examples and interactive activities reinforce concepts. There's a non-interactive quick reference section with over 900 terms and words defined with examples. Jenny Eather also has a series of over 270 free printable math charts.
Coolmath's Online Math Dictionary
eCalc Math Help Reference Sheets for algebra, geometry, trigonometry (definitions, laws, identities), and calculus (derivatives, limits, integrals) provide a quick review. There are six reference sheets in all with key definitions, properties, operations, and formulas in each subject, all in one file.
Georgia Standards of Excellence K-12 Mathematics Glossary
Illustrated Mathematics Dictionary: Math Is Fun provides 1175 Definitions with 1140 Illustrated and 262 Animated, and links to learn more about each term.
LearnAlberta: Mathematics Glossary (Canada) has definitions for mathematical terms for grades 1 through 12. The terms are organized by grade and alphabetically. Many definitions provide interactive animations and examples.
Mathematics Dictionary & Glossary is primarily for secondary and early tertiary students who are studying mathematics or math-related subjects. It contains over 2000 defined words, terms and concepts, all of which are cross-referenced with live linking. These have been written by ITS Education Asia and appropriately edited.
Mathwords: "This website is designed for math students who need an easy-to-use, easy-to-understand math resource all in one place. It is a comprehensive listing of formulas and definitions from Algebra I to Calculus. The explanations are readable for average math students, and over a thousand illustrations and examples are provided," according to developer Bruce Simmons, who teaches math.
Platonic Realms for secondary and post-secondary students features a "must-see" interactive mathematics encyclopedia, which can be browsed at elementary and advanced levels. Topics include basic mathematics, algebra, analysis, biography, calculus, discrete math, history, economics, geometry, graph theory, number theory, statistics, trigonometry, and math quotes.
Visual Mathematics Dictionary includes math vocabulary available by grades K-2, 3-5, 6-8, and K-12.
Wolfram MathWorld is a comprehensive and interactive mathematics encyclopedia for students (grades 7-12, post-secondary), educators, math enthusiasts, and researchers. This award winning site, hosted by Wolfram Research, Inc., makers of Mathematica, has been assembled over the past decade by E. Weisstein with assistance from the mathematics and internet communities. Subjects indexed include algebra, applied math, calculus and analysis, discrete math, foundations of math, geometry, history and terminology, number theory, probability and statistics, recreational math, and topology. Explanations include mathematical exposition and illustrative examples.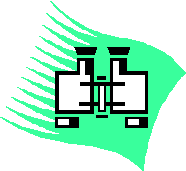 See Additional Libraries, Enyclopedias, and Dictionaries Online in our section on Journals.
References
Bafile, C. (2008, August 18). Teaching heroes: Toss the zeroes. Education World. https://www.educationworld.com/a_admin/admin/admin531.shtml
Bay-Williams, J., Duffett, A., & Griffith, D. (2016, June). Common core math in the K-8 classroom: Results from a national teacher survey. Washington, D.C.: Thomas B. Fordham Institute. https://fordhaminstitute.org/national/research/common-core-math-k-8-classroom-results-national-teacher-survey
Vatterott, C. (2009). Rethinking homework: Best practices that support diverse needs. Alexandria, VA: ASCD.
Willingham, D. (2014). Strategies that make learning last. Educational Leadership, 72(2), 10-15. https://www.ascd.org/el/articles/strategies-that-make-learning-last
Back to top | Math Resources: Page 1 | 2 | 3 | 4 | 5 | 6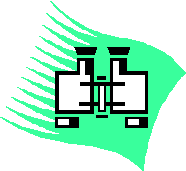 See related topics: Math Manipulatives and Standardized Test Preparation.