Math Software Reviews ABC
[ABC ] [ DEF ] [ GKL ] [ MNO ] [ PQR ] [ SYZ ]
Achieve3000 Math [Online software]. (2020+). Achieve3000, 331 Newman Springs Road, Suite 304, Redbank, NJ 07701. https://www.achieve3000.com Accessed Mar. 3, 2023.
Correlations: State standards
Tel: 800-838-8771
Grades: K-12
Description: Adapted from the web site: https://www.achieve3000.com/products/mathematics/
Achieve3000 Math covers a comprehensive scope of 25,000 items in state standards-aligned math content—from basic fluency and numeracy to core high school topics (number and quantity, algebra, functions, geometry, statistics and probability). It delivers differentiated instruction and support. Individualized practice is designed to mimic one-on-one tutoring and includes four levels of scaffolding when an answer is incorrect: step-by-step assistance, hints on steps, feedback on misconceptions, and instructional video. Graphing is made easy using tools from Desmos. Benchmark assessments, real time reporting and tracking of skill mastery help educators to monitor what students have learned and yet need to work on. This product "is aligned to The Quantile Framework® for Mathematics from MetaMetrics® and utilizes proven content and functionality to accelerate student gains. Quantile measures are linked to state performance standards and can be used to forecast likely performance on standardized tests."
Note: McGraw Hill acquired Achieve3000 in 2021.
AC Math [Computer software]. (2007+). Adaptive Curriculum, 10105 E. Via Linda, Suite 103-276, Scottsdale, AZ 85258. https://www.adaptivecurriculum.com/us/ Accessed Oct. 3, 2022. Email: info@adaptivecurriculum.com
Correlations: designed to conform to district, state, and national standards, Common Core math standards
Tel: 888-999-9319
Grades: 6-12
Description: Adapted from the web site:
AC Math promotes math mastery through dynamic, interactive learning. It was developed as a digital solution to take full advantage of the online environment and cutting-edge instructional tools such as interactive whiteboards.
Per the site, it contains:
Hundreds of Activity Objects (AOs) in grades 6-12; "Students can be assigned any math AO from grade 6 through high school (Algebra 2) depending on the learning needs, allowing teachers to truly differentiate instruction."
An individual Teacher Guide for each AO
Online end-of-activity assessments for each AO
Activity sheets that can be printed for whole-class instruction
My Adaptive Space for managing students and assignments
Clear and intuitive assessment reports by student and assignment
State standards, textbook, and Common Core alignments
Online or onsite product training
Adaptive Curriculum also has AC VBooks, which are interactive e-books for your PC or tablet. Among those are Algebra 1: Linearity, Slope, and Direct Variation (small fee); Geometry: Circumference and Arc Length (free).
ALEKS [Computer software]. (2007+). McGraw Hill ALEKS Corporation, 15460 Laguna Canyon Road, Irvine, CA 92618. https://www.aleks.com Accessed Mar. 25, 2023. Email via https://www.aleks.com/support/form
Correlations: State standards and Common Core State Standards for grades 3-12: https://www.aleks.com/k12/standards
Tel: 714-245-7191
Grades: 3-12
Description: From the web site:
ALEKS, which stands for Assessment and LEarning in Knowledge Spaces, is an artificial-intelligence based program for individualized math learning in K-12 (beginning with grade 3), higher education, and continuing education (https://www.aleks.com/about_aleks/course_products). It is available on the web in both English and Spanish. It was developed with a grant from the National Science Foundation. ALEKS also has a line of software for middle school math that can be used in response to intervention programs.
Per its K-12 description: "ALEKS is an adaptive, online math program that uses artificial intelligence and open-response questioning to identify precisely what each student knows and doesn't know." ALEKS is research based, includes individualized assessment and learning for grades 3-12, progress monitoring for mastery of the Common Core Standards, a math fact mastery program, and avoids multiple choice questions.
Note: McGraw Hill acquired ALEKS Corporation in 2013. See ALEKS at McGraw Hill.
Apex Learning Math [Online software]. (2007+). 5600 West 83rd Street, Suite 300, 8200 Tower, Bloomington, MN 55437. https://www.apexlearning.com/ Accessed Oct. 3, 2022.
Correlations: Common Core and state standards; includes Common Core for courses in Algebra I & II, Geometry, Integrated Math I-III, and 4th Year Math.
Tel: 800-447-5286
Grades: 6-12
Description: From the web site:
Apex Learning is part of Edmentum as of July, 2021. It offers a range of comprehensive courses, including courses such as Math Foundations I & II, Math 6, Math 7, Math 8, Introductory Algebra, Algebra I & II, Geometry, Integrated Math I-III, Precalculus, Probability and Statistics, AP Calculus (AB level), and AP Statistics, Financial Literacy, and more. See the full list at https://www.apexlearning.com/catalog#Math
The programs, which use interactive instruction with practice problems, tests, enrichment activities and real-world applications, are offered online by subscription. Courses are suitable for classroom use, distance learning, homeschooling, and tutoring.
Brainingcamp Digital Manipulatives [Online software]. (2010+). Brainingcamp, P.O. Box 163471, Austin, TX 78716. https://www.brainingcamp.com/ Accessed Oct. 3, 2022.
Correlations: the manipulatives address a variety of Common Core and state standards
Tel: 888-967-2267
Grades: K-12
Description: From the web site:
Brainingcamp offers a range of highly motivating virtual manipulatives to assist learners to develop conceptual understanding, connect math to the real world, and build critical problem solving skills. Examples include algebra tiles, number blocks, number line, fraction circles, fraction tiles, a geoboard, place value disks, a pattern board, an x-y coordinate board, and more.
Brainingcamp's math manipulatives work on all devices and can be used on interactive whiteboards. You'll also find over 100 video lessons to teach different topics.
Buzzmath [Online software]. (n.d.). Scolab Corporation, 2915 Ogletown Rd., #1876, Newark, DE 19713. https://www.buzzmath.com/en/ Accessed Oct. 3, 2022.
Correlations: Common Core Math for grades 1-8; TEKS state standards
Tel: 888-528-8066
Grades: 1-8 (or students ages 6-16)
Description: Per the website, Buzzmath provides self-paced math practice. It is subscription based and offers a 30-day free trial. Sample activities are available to try. Teachers will appreciate its thousands of problems, automated corrections linked to reporting tools tracking progress (e.g., time on task, concepts mastered), detailed solutions with infinite retries. There's audio reading of text. The software is whiteboard compatible and supports a variety of input styles (e.g., draw, drag, drop). Student motivation is enhanced as they engage in a historical adventure with interactive activities and missions in which they earn stars and badges to help Alfred rebuild Mathlantis. A math glossary is searchable by subject and topic.
Carnegie Learning Math Curricula [Print and computer software curricula] (2003+). Carnegie Learning, Inc., Union Trust Building, Suite 1075, 501 Grant Street, Pittsburgh, PA 15219. https://www.carnegielearning.com Accessed Oct. 3, 2022.
Correlations: State and national core standards
Tel: 888-851-7094
Grades: K-12+
Description: Adapted from the website:
Carnegie Learning Mathematics Curricula is a comprehensive research-based program that integrates computer technology, printed texts, and classroom instruction. The methodology is learning by doing, and is based upon John Anderson's ACT cognitive learning theory.
Zorbit's Math for K-6 is a blended learning solution with digital and hands-on learning resources paired with formative assessments and lesson planning tools. It merges play with adaptive learning.
The Middle School Math Solution includes grades 6-8 and algebra 1. The High School Solution includes Algebra I and II, Geometry, and Integrated Mathematics I, II, III. MATHia for grades 6-12 delivers personalized learning with ongoing formative assessments. It won the "Best Artificial Intelligence Solution" in The EdTech Awards 2020. MATHiaU for higher education is designed to solve the developmental math problem.
Classworks Applied Mathematics [Web-based software]. (2015). Classworks, 5185 Peachtree Parkway, Suite 285. Peachtree Corners, GA 30092. https://www.curriculumadvantage.com/classworks Accessed Oct. 3, 2022.
Correlations: state and Common Core standards
Tel: 770-325-5555
Grades: K-8
Description:
Key features, as noted from the Classworks website: https://help.classworks.com/portal/en/kb/articles/what-is-applied-mathematics#What_is_Applied_Math
27 activities for kindergarten
43 activities per grade for grades 1-8
4 problems per activity (3 differentiated, 1 investigative). "All problems within an activity are related through a common purpose setting statement and all cover the same grade-level standard."
Differentiated problems with three levels of questions (progressing, meeting, expanding)
Investigative problems enabling learners to critique, reason, and communicate their understanding
Designed to address the Standards for Mathematical Practice
Student support: Digital tools, hints, canvas, audio recording
Teacher support: Talking points, common misconceptions, suggested manipulatives
Overall, the product enables differentiated instruction to help learners develop conceptual understanding, reasoning skills, and mathematical communication.
CODAP (Common Online Data Analysis Platform) [Online software]. The Concord Consortium, 25 Love Lane, Concord, MA 01742. https://codap.concord.org Accessed Oct. 3, 2022.
Correlations: Common Core Math Standards in domains of measurement and data, statistics and probability
Tel: 978-405-3200 (Main line at concord.org)
Grades: 6-14
Description:
CODAP is free open source educational software for data analysis. This web-based data science tool is designed as a platform for developers and as an application for students in grades 6-14. Use it to explore, visualize, and learn from data in any content area. Classroom activities, user guides and tutorials are available.
CODAP is certified as a research-based design product, which was awarded as such in February, 2020.
Didn't find what you need? Purchase your software via ct4me.net
Purchase your software via ct4me.net using our Amazon search. Several of the products featured in our database are among the many that are available via Amazon.com. The Amazon search below shows math software. But, you can also search with other related key words of your choice.
[ ABC ] [ DEF ] [ GKL ] [ MNO ] [ PQR ] [ SYZ ]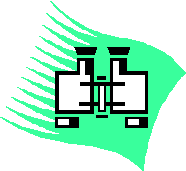 See Math Software (section start for more information) | Math Software Titles | Math Software and App Evaluation Form