Math Software Reviews GKL
[ ABC ] [ DEF ] [ GKL ] [ MNO ] [ PQR ] [ SYZ ]
Go Figure? [Video and edu-game software]. (1998+). WOUB Center for Public Media, 9 South College Street, Athens, Ohio 45701. https://www.woub.org/etseo/gofigure/ Accessed May 2, 2023. Email: woub@woub.org
Correlations: Benchmarks for grades 5-7 Ohio Academic Achievement Tests
Tel: 800-593-1771
Grades: 5-7, plus high school remediation
Description: Go Figure? was created by WOUB Public Media in 1998-1999. The CD-ROM edu-game was updated in 2006 and the companion website was created.
As explained on the website, "The purpose of the Go Figure? Interactive Multimedia Project is to help students review for the mathematics section of the Grades 5-7 Ohio Academic Achievement Tests." Project components include videos (now on YouTube), a CD-ROM edu-game, print materials, and the Web site. Teachers materials can be downloaded from the site and include video program descriptions, worksheets, answers, and rubrics. "The CD-ROM edu-game was designed for use by students on an individual basis. The goal of the edu-game is to solve the mystery of Etna High School in Enigma, Ohio. In order to do this, a student must solve mathematics problems in the specific content areas presented" by the video series.
The video series playlist is available on YouTube: https://www.youtube.com/playlist?list=PLWDI7D8c_ZeUCp7TcpoiWS0B0rCzsL1fY Video programs address the following:
Fractions and Decimals
Lines, Angles and Figure
Geometry and Measurements
Units of Measure
Maps, Charts, and Graphs
Applying Statistics
Algebra
Ratios and Percents
Note: CT4ME is listed among resources for differentiated instruction.
Go Math! [online]. (n.d.). Houghton Mifflin Harcourt, 222 Berkeley St., Boston, MA 02116. https://www.hmhco.com/programs/go-math Accessed May 2, 2023.
Correlations: Common Core State Standards
Tel: 800-426-6577 (Sales Support); 800-225-5425 (Customer Service)
Grades: K-6
Description:
Go Math! from Houghton Mifflin Harcourt includes Common Core content for elementary and middle school learners.
Per the product overview, GO Math! "provides a wealth of differentiated instruction resources." It prepares students for rigorous math assessments, and "gives equal attention to conceptual understanding, fluency and application." It includes Personal Math Trainer providing "students personalized unlimited practice, real-time feedback, and a variety of question types and learning aids." It uses gamification, and includes formative and summative assessments.
HELP Math for ELL and Special Needs Students. Boulder Learning, 269 Sam Grange Ct., Carbondale, CO 81623-7716. http://www.helpprogram.net/home.htm Accessed May 2, 2023.
Correlations: Common Core State Standards, NCTM standards, ELL state content standards and assessment frameworks for mathematics (grades 3-8).
Tel: 970-704-1465
Grades: 3-8
Description: From the website:
"HELP Math is the first digital, supplemental curriculum in the U.S. to address the specific issues of teaching mathematics to English Language Learners (ELLs). Students can simultaneously see, hear and manipulate the math content. The program shelters learning and provides interactive support and feedback loops which encourage math content knowledge and math skill development, as well as math terms and general academic English acquisition."
Further, "HELP Math contains 73 lessons (over 200 hours of instruction), comprehensively covering all math domains grades 3-8 and providing strong foundations in algebra and geometry for high school students. HELP engages students through interactive multimedia lessons that break down math terms and math concepts into small learning chunks, so that students can easily understand and retain the math content. The math intervention includes hundreds of diagnostic assessment questions that are aligned to both independent state standardized assessments and HELP Math content" (Key Features section).
It is research-based and also features Spanish/English hyperlinked key terms and glossary with pictorial examples and audio reinforcement.
HELP (Help with English Language Proficiency) Math was a SIIA CODiE Award finalist in 2009 and 2010.
Imagine Math [Online Supplemental Curriculum]. Imagine Learning LLC, 8860 E. Chaparral Road, Scottsdale, AZ 85250 https://www.imaginelearning.com/en/us/products/math Accessed May 2, 2023.
Correlations: Common Core and state math standards
Tel: 877-725-4257 (Sales Inquiries)
Grades: preK-8
Description: Adapted from the website:
Three programs are available: Math PreK-2, Math 3+, and Math Facts.
Imagine Math PreK-2 provides scaffolded and differentiated instruction with adaptive, game-based diagnostic assessment. It includes dual language support. Concepts are reinforced by visual models, songs, and intentional vocabulary. Tokens are awarded after each lesson. Students engage with animated characters. With more than 2,000 exercises per grade level, the curriculum addresses counting and cardinality, number and operations, geometry and logical reasoning, algebraic thinking, word problems with real-world applications, and measurement and data. Teachers can generate performance reports.
Imagine Math 3+ provides differentiated math instruction. The program was created to support Universal Design for Learning with multiple representations (e.g., models, symbols, diagrams), which also support English learners. Examples of features include:
adaptive personalized instruction
"Visual summaries on student and classroom performance support teacher-led, data-driven instruction"
"Integrated benchmark tests [to] document growth in each student's Quantile® measure throughout the year"
"Live 1:1 differentiated instruction from certified math teachers"
Math tools such as a Bar Model, Number Line, Fraction Shapes, and Fraction Pieces to assist with conceptual understanding
Application tasks and math journaling tools.
Imagine Math Facts is game-based, designed to build fluency in addition, subtraction, multiplication, and division for students in grades 1-5. There's a reward system and interactive progress reports.
Also see Imagine Learning Illustrative Mathematics core math curricula for K-12.
Istation Math [Online software]. Istation Corporate Office, 8150 North Central Expressway, Suite 2000, Dallas, TX 75206. https://www.istation.com Accessed May 2, 2023. E-mail: info@Istation.com
Correlations: Common Core Math Standards, state standards
Tel: 214-237-9300
Grades: assessments preK-8; instruction preK-5
Description: Per the website: https://www.istation.com/Math
Istation Math "offers game-like computer-adaptive formative assessments appropriate for Pre-kindergarten to 8th grade students and adaptive online instruction appropriate for Pre-kindergarten to 5th grade."
"Istation Math assessments, known as ISIP™ Math, align to individual state standards and Common Core State Standards. ISIP Math allows a teacher to screen an entire class in about 30 minutes, while automatically adjusting for each student's individual ability within his/her grade level. ISIP Math also provides automatic monthly progress monitoring"
LGL Math Edge [Online software]. (2012+). Let's Go Learn, 705 Wellesley Ave., Kensington, CA 94708. https://www.letsgolearn.com Accessed May 2, 2023.
Correlations: Common Core Standards
Tel: 888-618-7323
Grades: K-9
Description: See: https://www.letsgolearn.com/solutions/math-intervention-program/
"LGL Math Edge provides learners with engaging, personalized K-9 math instruction across over 300 gamified and interactive lessons." It begins with a diagnostic assessment, individualized reports, and prescriptive instruction. This instructional cycle continues until students have reached full mastery. It covers the five math strands: Numbers and Operations, Algebra, Geometry, Data Analysis, and Measurement.
[ ABC ] [ DEF ] [ GKL ] [ MNO ] [ PQR ] [ SYZ ]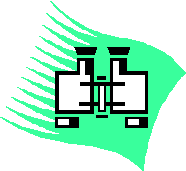 See Math Software (section start for more information) | Math Software Titles | Math Software and App Evaluation Form