Math Software Reviews GKL
[ ABC ] [ DEF ] [ GKL ] [ MNO ] [ PQR ] [ SYZ ]
Go Figure? [Video and edu-game software]. (1997+). WOUB Center for Public Media, 9 South College Street, Athens, Ohio 45701. https://www.woub.org/etseo/gofigure/ Accessed Feb. 23, 2019. Email: woub@woub.org
Correlations: Benchmarks for grades 5-7 Ohio Academic Achievement Tests
Tel: 800-593-1771
Grades: 5-7
Description: This is the latest version of Go Figure? that was originally distributed by WVIZ-TV in Cleveland, Ohio.
As explained on the introduction, "The purpose of the Go Figure? Interactive Multimedia Project is to help students review for the mathematics section of the Grades 5-7 Ohio Academic Achievement Tests. Project components include a DVD with eight, 20-minute dramatic videos, a CD-ROM edu-game, print materials, and the Web site. The CD-ROM edu-game was designed for use by students on an individual basis. The goal of the edu-game is to solve the mystery of Etna High School in Enigma, Ohio. In order to do this, a student must solve mathematics problems in the specific content areas presented by the DVD dramatic video series."
Note: CT4ME is listed among resources for differentiated instruction.
Go Math! [online]. (n.d.). Houghton Mifflin Harcourt, 222 Berkeley St., Boston, MA 02116. https://www.hmhco.com/programs/go-math Accessed Feb. 23, 2019.
Correlations: Common Core State Standards
Tel: 800-426-6577 (Sales Support); 800-225-5425 (Customer Service)
Grades: K-8
Description:
Go Math! from Houghton Mifflin Harcourt includes Common Core content for elementary and middle school learners.
Per the product overview, GO Math! "provides a wealth of differentiated instruction resources." It prepares students for rigorous math assessments, and "gives equal attention to conceptual understanding, fluency and application." It includes Personal Math Trainer providing "students personalized unlimited practice, real-time feedback, and a variety of question types and learning aids." It uses gamification, and includes formative and summative assessments.
Also see Go Math! Academy: https://www.gomathacademy.com/
Go Math! was listed among best math programs and formative assessment programs in T.H.E. Journal's Readers Choice Awards 2016.
Google SketchUp [3D modeling software]. (2007+). https://www.sketchup.com/ Accessed Feb. 23, 2019.
This software appears to be a great tool to teach geometric concepts, and principles of building, architecture. Use it in math, graphic arts and vocational courses.
Description: Google provides SketchUp as a free 3D modeling tool. The software can be learned in just a few hours. "Design anything from a shoebox to a skyscraper." Video tutorials are available.
Jim Moulton has some ideas for using SketchUp in the classroom (11/6/06): https://www.edutopia.org/have-you-seen-sketchup
3DVinci provides SketchUp projects, 2D and 3D project books, a free project guide for teachers, and more. The developer also has projects for kids (ModelMetricks and GeomeTricks).
Math teacher Thomas Petra has a terrific site, RealWorldMath.org, that integrates Google Earth and SketchUp into the math curriculum. He stated, "Within this site you will find lesson ideas, examples, and downloads for mathematics that embrace active learning, constructivism, and project-based learning while remaining true to the standards. The initial focus will be for grades 5 and up, but teachers of younger students may be able to find some uses or inspiration from the site. Higher level thinking skills, such as analysis, synthesis, and creativity are encouraged as well as technology skills and social learning. The core of this site is mathematics, but many lessons lend themselves to interdisciplinary activities also." (About this site section)
Green Globs and Graphing Equations [Computer software]. (2008+). Dugdale and Kibbey Consulting, 713 S. Maple, Urbana, IL 61801. http://www.greenglobs.net/ Accessed Feb. 23, 2019. Email: info@greenglobs.net
Correlations: Contact Dugdale and Kibbey Consulting, Inc.
Grades: 6-12
Description:
Award winning Green Globs and Graphing Equations is for students in grades 9-12, but has been successfully used with students in grades 6-12. It contains four programs: Equation Grapher, Linear & Quadratic Graphs, Green Globs, and Tracker. It also contains Teacher Options which are tools for the teacher to manage Records files. In this hands-on learning environment students investigate, manipulate, and understand linear and quadratic graphs, and explore parabolas, hyperbolas, and other graphs; they can experiment to discover how altering an equation alters a graph's shape or position. They will also build a variety of problem-solving skills as they write equations to uncover hidden graphs and explode points on a coordinate grid.
NOTE: This software had been available from Sunburst Technology Corporation. However, in personal communication (August 10, 2010), David Kibbey, President of Dugdale and Kibbey Consulting, Inc. (copyright owner of Green Globs & Graphing Equations) stated, "Sunburst's license to sell or distribute Green Globs & Graphing Equations expired July 13, 2010. The only version available now is our 2008 version at www.greenglobs.net, which runs on Mac OS X and Windows PC's (including Windows XP (and some earlier Windows versions), Windows Vista, and Windows 7)."
HELP Math for ELL and Special Needs Students. Digital Directions International, 269 Sam Grange Ct., Carbondale, CO 81623-7716. http://www.helpprogram.net/home.htm Accessed Aug. 27, 2019.
Correlations: Common Core State Standards, NCTM standards, ELL state content standards and assessment frameworks for mathematics (grades 3-8).
Tel: 970-704-1465
Grades: 3-8
Description: From the website:
"HELP Math is the first digital, supplemental curriculum in the U.S. to address the specific issues of teaching mathematics to English Language Learners (ELLs). Students can simultaneously see, hear and manipulate the math content. The program shelters learning and provides interactive support and feedback loops which encourage math content knowledge and math skill development, as well as math terms and general academic English acquisition."
Further, "HELP Math contains 73 lessons (over 200 hours of instruction), comprehensively covering all math domains grades 3-8 and providing strong foundations in algebra and geometry for high school students. HELP engages students through interactive multimedia lessons that break down math terms and math concepts into small learning chunks, so that students can easily understand and retain the math content. The math intervention includes hundreds of diagnostic assessment questions that are aligned to both independent state standardized assessments and HELP Math content" (Key Features section).
It is research-based and also features Spanish/English hyperlinked key terms and glossary with pictorial examples and audio reinforcement.
HELP Math was a SIIA CODiE Award finalist in 2009 and 2010.
HMH Fuse. [iPad and Android software]. (2011+). Houghton Mifflin Harcourt, 222 Berkeley St., Boston, MA 02116. https://www.hmhco.com/search/shop?term=hmh+fuse Accessed Feb. 23, 2019.
Correlations: Common Core State Standards
Tel: 800-462-6595
Grades: 8-12
Description:
HMH Fuse from Houghton Mifflin Harcourt includes Common Core editions of algebra 1, geometry, and algebra 2, built specifically for use on touchscreen mobile devices. According to HMH, the "mobile platform combines direct instruction, ongoing support, assessment, and intervention—enabling teachers to personalize instruction" (Features section).
Unique features of this self-paced curriculum that students will appreciate include guided instructional videos, step-by-step solutions, interactive math tools, immediate feedback from formative assessments, notetaking and scratchpad functionality.
Imagine Math. (Originally Think Through Math, 2012+). [Online tutoring and supplemental curriculum]. Imagine Learning, Inc., 382 W. Park Circle, Suite 100, Provo, UT 84604. https://www.imaginelearning.com/math Accessed Feb. 25, 2019.
Correlations: Common Core and state math standards
Tel: 866-377-5071
Grades: 3- 8
Description: Adapted from the website:
Imagine Math provides differentiated math instruction. The program was created to support Universal Design for Learnng with multiple representations (e.g., models, symbols, diagrams), which also support English learners. Examples of features include:
adaptive personalized instruction
"Visual summaries on student and classroom performance support teacher-led, data-driven instruction"
"Integrated benchmark tests [to] document growth in each student's Quantile® measure throughout the year"
"Live 1:1 differentiated instruction from certified math teachers"
Math tools such as a Bar Model, Number Line, Fraction Shapes, and Fraction Pieces to assist with conceptual understanding
Application tasks and math journaling tools.
Note: Think Through Math received multiple awards. It was formerly known as Apangea Learning, Inc. In October 2016, it became part of Imagine Learning.
Istation Math [Online software]. Istation Corporate Office, 8150 North Central Expressway, Suite 2000, Dallas, TX 75206. https://www.istation.com/ Accessed Feb. 23, 2019. E-mail: info@Istation.com
Correlations: Common Core Math Standards, state standards
Tel: 866-883-7323 (toll free)
Grades: assessments preK-8; instruction preK-5
Description: Per the website: https://www.istation.com/Math
Istation Math "offers game-like computer-adaptive formative assessments appropriate for Pre-kindergarten to 8th grade students and adaptive online instruction appropriate for Pre-kindergarten to 5th grade."
"Istation Math assessments, known as ISIP™ Math, align to individual state standards and Common Core State Standards. ISIP Math allows a teacher to screen an entire class in about 30 minutes, while automatically adjusting for each student's individual ability within his/her grade level. ISIP Math also provides automatic monthly progress monitoring"
LGL Math Edge [Online software]. (2012+). Let's Go Learn, 705 Wellesley Ave., Kensington, CA 94708. https://www.letsgolearn.com/ Accessed Oct. 24, 2019.
Correlations: Common Core Standards
Tel: 888-618-7323
Grades: K-9
Description: See: https://www.letsgolearn.com/solutions/math-edge
"LGL Math Edge provides learners with engaging, personalized K-9 math instruction across over 300 gamified and interactive lessons." It begins with a diagnostic assessment, individualized reports, and prescriptive instruction. This instructional cycle continues until students have reached full mastery. It covers the five math strands: numbers and Operations, Algebra, Geometry, Data Analysis, and Measurement.
Didn't find what you need? Purchase your software via ct4me.net
Purchase your software via ct4me.net using our Amazon search. Several of the products featured in our database are among the many that are available via Amazon.com. The Amazon search below shows math software. But, you can also search with other related key words of your choice.
[ ABC ] [ DEF ] [ GKL ] [ MNO ] [ PQR ] [ SYZ ]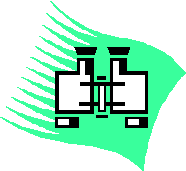 See Math Software (section start for more information) | Math Software Titles | Math Software and App Evaluation Form