Technology Integration
Part 1: Essential Questions (Page 2 of 2)

How does technology change thinking?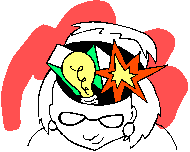 The dynamics of the learning process are influenced in turn by the ways people think: rational versus creative; deductive versus inductive; logic versus perception; analysis versus synthesis. Our thinking is both individual and social. It is also affected by our emotional state, attitudes, and experiences. With the rise of artificial intelligence, some of that thinking is offloaded to machines.
According to Rupert Wegerif (2002), "[T]he kinds of thinking that people value most depend on the cultural and historical context and particularly upon the kind of technology that people have at their disposal to help them think" (p. 11). "Technology, in various forms from language to the internet, carries the external form of thinking. Technology therefore has a role to play through supporting improved social thinking (e.g. providing systems to mediate decision making and collective reasoning) and also through providing tools to help individuals externalize their thinking and so to shape their own social worlds" (p. 15).
Robert Kuhn (2000), an expert in brain research, indicated that few people really understand the complex nature of how technology is transforming thinking. "The change in mental process is nothing less than a shift in worldview. Technology is radically transforming our thinking in at least three new ways:
(1) information is freely available, and therefore interdisciplinary ideas and cross-cultural communication are widely accessible;

(2) time is compressed, and therefore reflection is condensed and decision-making is compacted;

(3) individuals are empowered, and therefore private choice and reach are strengthened and one person can have the presence of an institution.
So what kind of new thinking is technology engendering? Notice what happens. With an increasing number of diverse ideas circulating freely and widely, and with people more empowered but with less time to assess value, and with vast communications amplifying opinions, this new thinking is at once creative and innovative, volatile and turbulent." (Kuhn, 2000, sec: Concluding Remarks).
The new tools for communication that have become part of the 21st century no doubt contribute to thinking and that creativity, innovation, volatility, and turbulence that Kuhn indicates. Hence, the glossary that follows takes a further look at some of those.
Buy additional resources via CT4ME.
The Amazon widget below shows books using the search phrase: Web 2.0 education. You can also use the widget to search with other key words. Suggestions include:
Web 2.0
wikis classroom
blogs classroom

podcasts
microblogging
social media in education

Wikipedia
innovation disruptive school
Glossary of Web 2.0
Terms, Tools and Concerns: What are all these?

Initially the Internet was characterized as a place to go to find information, associated with acquiring knowledge. It was linked with the term "Web 1.0," a read-only one-way medium. However, Web 2.0 is an evolution to a read/write medium and is the new expectation enabling anyone to participate, collaborate, and share information online using many of the tools listed in the glossary below. As Todd Lucier (2009) noted, "Web 1.0 was the content Web; Web 2.0 has generally been regarded as the social Web" (section: "Let's Look Back").
Yet, some educators have concerns about the affect on learning when using Web 2.0 tools and other digital tools. Where do they fit in the hierarchy of Bloom's Taxonomy? Recall that Benjamin Bloom first developed his Taxonomy of the Cognitive Domain in 1956 to include six levels, which from low to high are knowledge, comprehension, application, analysis, synthesis, and evaluation. These were later revised in 2001 to be in verb, rather than noun form: remembering, understanding, applying, analyzing, evaluating, and creating (Churches, 2008). Andrew Churches (2008) added new digital verbs to each of the levels in the taxonomy, reflecting where the use of Web 2.0 and other digital tools fit into the learning process. He calls it Bloom's Digital Taxonomy Map. Drawing from that, consider the following additional verbs associated with digital content:
Remembering: Retrieval of information can be associated with bullet pointing, highlighting, bookmarking, favorite-ing, social networking, social bookmarking, searching or "Googling."
Understanding: Advanced searching, Boolean searching, blog journaling, twittering, categorizing and tagging, commenting, annotating, and subscribing.
Applying: Running, loading, playing, operating, hacking, uploading, sharing, and editing.
Analyzing: Mashing, linking, reverse-engineering, cracking, mind-mapping, validating, and tagging.
Evaluating: (Blog/vlog) commenting, reviewing, posting, moderating, collaborating, networking, reflecting, (Alpha & beta) testing.
Creating: Programming, filming, animating, Blogging, Video blogging, mixing, remixing, wiki-ing, publishing, videocasting, podcasting, directing/producing, creating or building mash ups. (Churches, 2008).
View Jeff Utecht's Web 2.0 video on YouTube to learn more about Web 2.0 and how it differs from Web 1.0. If you need some "Explanations in Plain English" on several on the new Web 2.0 tools (e.g., blogs--and microblogs like Twitter, wikis, webcasts, podcasts, social networks, and social bookmarks), view Lee LeFever's short video clips on those topics at YouTube. Then to get started with Web 2.0, visit Classroom 2.0, the social network for educators using collaborative technologies. If you'd like to get a sense for the many Web 2.0 tools and applications, visit Go2web20, which is one of the biggest web2.0 directories. Also visit the wiki: Web 2.0: Cool Tools for Schools.
As technology is continually evolving with new tools and their applications, new terms like "Web 3.0" have emerged with various definitions of it. Lucier (2009) discussed the rise of Web 3.0 and provided his own definition: "the location-aware and moment-relevant Internet." The phrase makes it relatively easy for anyone to grasp the concept. Consider, "Content relevance in Web 3.0 is heightened by location and time. Intimate connections are made between the real world and the Web, often with the use of handheld data-enabled phones like iphone and other devices" (section: "Web 3.0 defined"). Think of applications like Twitter, gps triggered multimedia tools (from where you are find your location and get directions, local maps, phone numbers, or find local restaurants, movies, points of interest, TV listings), online storage sites that can be accessed from anywhere, real-time communications such as video calling; cell phone video broadcasting or instant photos, and instant uploading of those to the internet.
Aggregator: "A website or software program that gathers (aggregates) and displays web content such as news headlines, blogs, and podcasts from multiple websites to a single location. It allows searches by keyword and provides summaries for browsing. It uses RSS or other types of feeds to find the content, and allows subscribing to feeds, allowing new content to be automatically downloaded when it is available. Also known as a feed reader" (PodcastFAQ, glossary). An aggregator is a time saver. Think of it as your personal collection agency. Rather than going out to search multiple sites individually, the aggregator will do it for you and deposit current information from favorite blogs and news sites directly in a central location.
Aggregators work together with RSS (Really Simple Syndication) feeds. Look for an RSS icon on your favorite sites and subscribe to them. Aggregator tools include:
The following are tutorials and information about setting up your aggregator and working with RSS:
Blog: short for Web log, "a website for which an individual or a group frequently generates text, photographs, video, or audio files, and/or links, typically (but not always) on a daily basis" (Wikipedia). Postings are chronological, and unlike wikis, cannot be edited by others (Fountain, n.d.)
Blogs in the classroom:
Dan McDowell (2004) proposed blogging techniques for the K12 classroom and provides links to examples of each. Educators can use blogs as administrative tools for one-way delivery of information to students and parents. Blogs can be used as discussion tools. A teacher might post a discussion question or topic on a single blog, and students post their responses. Or, teachers can allow students to not only respond, but to post their own comments. Blogs can also be used as publication tools. Students each have their own blog on which they post assignments, projects, digital portfolios, reflections, and so on.
There is also the rise of microblogging using tools such as Twitter, which limits messages to just 140 characters. In 7 things you should know about Twitter, Twitter is described as "an online application that is part blog, part social networking site, and part cell phone/IM tool" (Educause Learning Initiative, 2007, p. 1). Ron Jones (2008) described Using Twitter as an Educational Tool.
Tip: If students each have their own blog, consider setting up a blog aggregator, so that you as the teacher can read the blogs and comment to the group without having to go to each blog separately. Demski (2012) suggested simplifying navigation by "having students subscribe to each other's blogs via RSS feeds, dividing students into small groups to comment on each other's work, or building a mother blog--a front page for the course that aggregates recent blog posts, comments, updates from course-related websites, and social-networking feeds" (p. 19).
Blogs can serve a personal agenda or be journalistic in nature. Educators might need to justify that using a blog will contribute to helping students reach instructional objectives, as it should have a clear pedagogical purpose. When used in K-12, they might need to justify their use to master standards, so that they perform well on state-mandated tests. But, consider that blogs offer the collaboration so important in a learner-centered instructional environment.
If you use a blog, it should be an integral part of your instruction and a graded element of the course, so that students will not view it as just another thing to do. According to Ruth Reynard (2007), each student develops his/her own voice in the process. "Student response statements really cover a wide variety of "types" that reflect the instructional goals of the course. That is, when developing individual voice throughout a learning process, each stage of that process is often reflected in the students' comments." When a blog is used throughout a course, the statements that students make can be categorized into reflective, commentary, new idea, or application statements to demonstrate their learning (online p. 1, Statement categories).
Reynard (2008b) noted five common mistakes when using blogs in instruction and how to avoid those:
Ineffective contextualization: For students to benefit, instructors must have clear planning as to "exactly where the tool will be used in the flow of the course, how often the tool will or might be used, and how necessary the tool is to the learning process. In the case of blogging, the most effective use of this tool is in the area of self reflection or thought processing" (online p. 1).
Unclear learning outcomes: Learning outcomes are more than course objectives. "If the instructor is unclear as to what the learning outcomes of the course are and is focused only on course objectives, the potential of the blog tool may not be maximized." A blog can be a place to help students process their thoughts and ideas for analysis and synthesis, capture new ideas well for others to view and absorb, and a place where they can articulate how new ideas they've acquired can be directly applied in real life contexts of practice and use (online p. 2).
Misuse of the environment: What is the purpose intended for using the blog? Blogs are not the same as wikis. Reynard believes "The essential difference between a blog and other online tools is that it is intended to be an individual publication: a one-way monologue or self-post to which others may comment but do not contribute" (online p. 3). The blog entry remains as originally posted.
Illusive grading practices. Students need rubrics to know how they will be graded. As blogs contain a series of statements, an assessment rubric might address specific statement types such as reflective statements, commentary statements, new idea statements and application statements (online p. 3).
Inadequate time allocation: Students need adequate time to process information and then post to a blog. Reynard recommends the blog remain open throughout a course (online p. 4).
Advance preparation is needed, including preparing students for how to write to a blog so that what they say is LARK, the acronym for Legal, Appropriate, Responsible, and Kind (Sturgeon, 2008). Advance preparation might include practical aspects such as "uploading images and videos, embedding text links, and writing constructive comments on peer blogs ... before content-specific blog entries are due" (Demski, 2012, p. 19).
Julie Sturgeon (2008) also provided some pitfalls to avoid when using blogs in the classroom:
Educators should not just jump in to blogging. Before students blog alone, Anne Davis (Sturgeon, 2008) said that teachers should "spend time letting students see samples, understand guidelines, and anticipate blogging and what it can mean to their learning" (p. 26). Consider using Anne Davis's Webquest, Blogging: It's Elementary!, to introduce elementary students to blogging.
Don't confuse blogging with social networking. An educational blog is about collaboration and expressing ideas related to academic content.
Don't leap to freebies. Some free blog spaces post advertisements out of the educator's control. The blog might not be a private space. Students might be able to access the entire blogging world and vice-versa.
Don't force a sequential style. Blog posts appear in reverse chronological order and valuable content might be overlooked as time passes. With advance preparation, teachers can add structure to a blog by designating topics for discussion.
Don't leave the blogging to the students. Teachers need to join in the discussion. (pp. 26-30)
Blogging tools:
The number of blogging tools for classroom use is increasing. See examples and get the how to's using the following resources:
Microblogging tools:
Some blogs for math educators:
K-12 educators in all content areas who are interested in educational technology blogs might consider the collection of 50 Must-Read K-12 Educational IT Blogs, as recommended by EdTech Magazine, June11, 2012. In addition, the following focus on math:
Blog Safety and Ethics:
Online safety and ethics must be considered; students should sign a code of conduct. In general, any blogging code of ethics should strike a balance between free expression with factual truth. Ethical considerations, which students must be taught, include the need for truth, accuracy, and accountability for what they say, and respect for others even when students might disagree. There is also need to ensure that bloggers keep private issues private to minimize potential harm to others. Consider the following for online safety and sample contracts for bloggers:
Cloud Computing: "Cloud computing is a general term for anything that involves delivering hosted services over the Internet. These services are broadly divided into three categories: Infrastructure-as-a-Service (IaaS), Platform-as-a-Service (PaaS) and Software-as-a-Service (SaaS)" (TechTarget.com, 2009). The term is often associated with Web 2.0 applications. Johnson, Levine, Smith, and Smythe (2009) stated, "Collaborative work, research, social networking, media sharing, virtual computers: all are enabled by applications that live in the cloud" (p. 5). Services delivered over the internet, such as Hotmail, Gmail, Yahoo! Mail or other Web-based email, Flickr, GoogleApps, YouTube, TeacherTube and Amazon Web Services are examples. While schools are commonly using cloud-based applications as of 2010 (Johnson, Levine, Smith, & Haywood, 2010), "the promise of the cloud's extensive resources for computation, research, and collaborative work has yet to be realized" (p. 6).
There are other "cloud" examples, which can be used on a school curricular level. Scratch, a programming language for kids (aged 8 and up), developed by MIT Media Lab, can be used for free to create animations, interactive stories, games, music, and art. Vendors of commercial products are also providing online data storage. Consider Renaissance Learning's Accelerated Reader on the Web for grades 1-6 or Suntex International's First in Math, a skill building program aligned with national standards for grades 2-8 that uses games and offers pre- and post tests to assist with learning.
For more on what cloud computing is all about, see the resources at Cloudbook.net. Campus Technology also has a two-part primer on Diving into the Cloud (Ramaswami & Schaffhauser, 2011), which would help institutions regarding implementations of cloud services. For example, Ramaswami and Schaffhauser indicated, "The three primary cloud types are public, private, and hybrid. The most appropriate cloud for your institution will depend on several factors: what services you want to take to the cloud; your school's comfort level from a security standpoint; the existing infrastructure you have on campus; and privacy regulations that may dictate how data are secured" (Know Your Clouds section, para. 1).
Note: if you wish to take advantage of 3GB of free online storage for your documents, images, and other files, visit icloud. Access files from any computer. You can also use the service to collaborate with others.
Folksonomy: The word is derived from "folk" and "taxonomy." As opposed to taxonomy, which is a predefined traditional classification scheme created by authors of content for their own works or by professionals for the work of others ( e.g., as for a library or Yahoo.com), this is a new concept in which users (sometimes called amateurs) of social bookmarking systems on the Web categorize their own information for later retrieval. Users add their own keywords or tags to content they save, creating personalized or community-based organizational systems. In time the community develops its own structure of keyword descriptors to define its resources.
In Folksonomies - Cooperative Classification and Communication Through Shared Metadata, Adam Mathes (2004) discussed the advantages and disadvantages of folksonomies and their potential impact on information retrieval systems. He elaborated on their nature by discussing two popular sites for sharing digital content: Del.icio.us (tool for organizing web pages) and Flickr (tool for photo management and sharing). Note: Educators should exercise caution if using Flickr, as some content might not be appropriate for K-12 learners. There are alternatives for Web site photo management for student projects, which include log-in and password features (e.g., Gallery, which is an open source Web-based photo album organizer).
Educause Learning Initiative. (2005, May). 7 things you should know about Social Bookmarking.
Wikipedia also discusses folksonomies and provides additional resources.
Modding: "a slang expression for the act of modifying a piece of hardware or software to perform a function not intended by someone with legal rights concerning that modification" (Wikipedia).
Podcast: Podcasting "stands for Portable On Demand Broadcasting. Podcasts were originally audio-only but may now contain still images, video, and chapters identifying major sections or ideas. An iPod is not needed to listen to a Podcast. You can listen to a podcast using any computer connected to the Internet that also has the capability of playing standard MP3 audio files. Once a podcast is downloaded it can be listened to at any time on the computer. Many people also like to copy the podcast to a portable device for playback on the go." (Educational Podcasting at Middle Tennessee State University, What is a Podcast?). The file can be created using a computer, microphone, free software, and posted to a web site.
Podcasts and learning:
Podcasting: A Teaching with Technology White Paper by Ashley Deal (2007) of Carnegie Mellon University explored the educational value of podcasting in three ways: "the creation and distribution of lecture archives for review, the delivery of supplemental educational materials and content, and assignments requiring students to produce and submit their own podcasts" (p. 1). "Does podcasting enhance education? The answer to that question depends entirely on the educational context, including goals and appropriate learning activities, and on how the tool is implemented. Podcasting does not contain any inherent value. It is only valuable inasmuch as it helps the instructor and students reach their educational goals, by facilitating thoughtful, engaging learning activities that are designed to work in support of those goals" (p. 12).
Podcast aggregators:
Podcast directories:
Other podcast examples, how to's, copyright/legal info:
Podcast Tips:
When creating podcasts, consider learners who might be hearing impaired. They would benefit from a text version of the podcast that is posted online. If the content is part of course requirements, all learners must have access to it.
If you use a podcast in your instruction, Ann Marie Dlott (2007) suggests that you might use a think aloud strategy to "demonstrate the skills students would need to listen successfully to a podcast: how to rewind, replay, and pause to take notes" (p. 81).
If students create their own podcast, provide a rubric so they will know how their work will be critiqued.
When posting your podcast, add metatags so that the podcast can be easily retrieved. The following is a sample of metadata that you might consider for podcasts (Boettcher, 2007, p. 3 [online]):

Title [Your Podcast Show Name] [Episode Number] [Episode Name]
Artist [Author]
Album [Your Podcast Show Name]
Track [Episode Number]
Comments [Episode Description]
Genre: Podcast
Social Network: A "map of the relationships between individuals, indicating the ways in which they are connected through various social familiarities ranging from casual acquaintance to close familial bonds" (Wikipedia).
Note: In 2006, a nationally representative telephone survey was conducted for the Pew Internet & American Life Project using a sample of 935 teens, ages 12-17, including a parent or guardian. Results indicated that 55% of the online teens have their profiles online and are using social networks to communicate with current friends and to make new friends. The majority of those only post their first names (81%), but they have included pictures of themselves (79%) and friends (66%), information about where they live (61%) and share their school name (41%) (Lenhart & Madden, 2007, pp. ii-iii).
In its 2007 survey of about 1000 9-17 year olds, Kids' Social Networking Study, the research firm Grunwald Associates in cooperation with the National School Boards Association found popular social networking activities, which students engaged in at least weekly, were predominantly unidirectional. Those included posting messages (41%), downloading music (32%) and videos (30%), uploading music (29%), updating personal websites or online profiles (25%), posting photos (24%), creating and sharing virtual objects (16%), and creating new characters (14%). Collaborative events and reaching out to others were engaged in to lesser degrees, as evidenced by blogging (17%), participating in collaborative projects (10%), sending suggestions or ideas to websites (10%), submitting articles to websites (9%), and creating polls, quizzes, or surveys (9%) (Reynard, 2008a, online p. 1).
The implication for schools is that if we want social networking to make a difference in instruction and learning, the medium should also be used for its publishing and production aspects, reaching higher levels of collaboration and creativity, and for enabling learners to network with experts and peers in a manner where their work gains legitimacy within the larger community of experts in various fields. It also makes learning more interesting. Teachers will need to be more creative "to model the same skills they are looking for in their students" (Reynard, 2008a, online p. 3). Many probably need additional information, advice, ideas and examples, and resources for using social networking services with young people, which is available at Digizen.org from Childnet International, a London (UK) based company. The wiki, Social Networks in Education, contains an expansive listing of social networks used in a variety of educational environments or for educational purposes.
Social Network Tools: When you think about it, the telephone is a social networking tool, as is group or individual email, or a face-to-face meeting (with or without notes to document what happened or what was said). However, below might be more in line with thoughts on newer tools.
Instant messaging
Application sharing
Interactive whiteboards
Live webcams
VoIP, as with Skype for your telephone service, or online conferencing programs
wikis
discussion forums/groups
blogs
Safe Social Networking Sites: Social networks are a source of concern for parents and schools because of the online safety issues for students who use them. Sites like Flickr, MySpace, YouTube, Del.icio.us, and Facebook might be among those, as they are open to anyone to use. However, there are social networks that parents with their kids and educators can use in which they can create a private, protected environment for learning, and which have been rated as safe. There are also social networking sites that would be of principal interest to educators. Examples:
Software as a Service: (SaaS-pronounced like "sass") is a general name for software that is internet-based, rather than being software that is installed and resides on the end-user's computer. Google Apps is an example.
Vodcast or Vidcast: a video podcast
VoIP: (Voice over Internet Protocol) is a technology that "allows you to make telephone calls using a broadband Internet connection instead of a regular (or analog) phone line" (Federal Communications Commission). Examples:
Elluminate's vRoom: http://www.elluminate.com provides VoIP and is a free, Web conferencing tool for up to three people. It enables users to integrate real-time interaction into daily activities, including small group meetings and training, one-on-one tutoring, interviewing and virtual office hours. It includes two-way audio, interactive whiteboard, direct messaging, application sharing, file transfer, live web cam, and more.
Skype: http://www.skype.com/ is a free downloadable program that will allow you to make free calls over the internet to anyone in the world who also has Skype. Skype also has a global initiative called Skype in the Classroom, which is "a free online directory for teachers everywhere who want to use Skype" for such things as cultural awareness, foreign language or English language development, sharing resources, or just for inspiration. You can find existing projects or create your own and search by category, age range, language, or subject.
Webcast: A program combining audio and video that is delivered live or played back on demand over the Internet.
You might begin your exploration of webcasts with the following:
Wiki: Hawaiian for quick, "a type of website that allows users to add and edit content and is especially suited for constructive collaborative authoring" (Wikipedia). Wikis can be organized many ways (e.g., subjects, categories, hierarchies). They often contain a search engine, unlike many blogs (Fountain, n.d.).
For more on the role of wikis in education, see:
Wiki Tools:
PBwiki.com: http://pbwiki.com/ As one example, educators might appreciate Teach Digital at PBwiki. This is Wesley Fryer's workshop and curriculum resources on blended learning, digital story telling, conversations, and collaboration. The focus is on Web 2.0.

Wikispaces: http://www.wikispaces.com/ public wikis are free.

Wikispaces for Educators: http://www.wikispaces.com/site/for/teachers offers K-12 educators space to create their wikis--all for free and without advertising. You can designate your wiki as public, protected, or private. Public wikis can be viewed and edited by anyone. Protected wikis can be viewed by anyone, but only members can edit content. Private wikis might be preferred by educators, as only members can view and edit pages.
Wiki Concerns:
Will Richardson (2005) provided a cautionary statement about the use of wikis: "There are no technological safeguards against a user putting bogus information into the site or vandalizing an entry; the community of people using the wiki keeps the information accurate by policing itself" (p. 25). On the positive side, however, best practices for using wikis in both business and educational environments include for project management, reducing email overload, and building a dynamic intranet, according to Jeff Brainard of Socialtext.net (Kane, Reingold, Brainard, 2007).
Classroom wikis are great educational tools for student collaboration and note taking as teachers can track student postings. However, public wikis (e.g., Wikipedia) can pose a problem when used as research tools. Users don't necessarily know anything about the authors of the content, their credibility, and validity of the content posted. We need to encourage students to use primary and secondary sources when conducting research, and to teach students critical evaluation skills for what they read. As educators, we are faced with the dilemma of using public wikis as "sources consulted" but not "sources cited" (Schrock, 2007, pp. 38-39). In fairness, however, Wikipedia is making greater effort to ensure credibility and reliability of its content (e.g., see http://en.wikipedia.org/wiki/Wikipedia:Citing_sources). You'll see lists of references at the bottom of pages. Imbedded within content, citations are numbered and you will see the phrase "citation needed" next to unreferenced content. For example, look for those as you read about Web 2.0 at Wikipedia (http://en.wikipedia.org/wiki/Web_2.0).
For those who don't mind listening to a longer debate (about 1 hour) on Web 2.0, you might listen to the Jimmy Wales and Andrew Keen Debate on Web 2.0 at FORA.tv (2008, Feb. 28). They begin with a discussion of Wikipedia, which is a thread throughout the debate, and proceed to discuss recent research, free access to knowledge, loss of newspapers, the accuracy of Wikipedia, hierarchy of knowledge, and anonymity. Wikipedia was founded by Jimmy Wales. Keen, a critic of Wikipedia, is concerned that the Web 2.0 movement is linked to intelligentsia giving their labors away for free. People who contribute their knowledge are essentially unknown. Keen, unlike Wales, does not view Wikipedia as an encyclopedia. How can you interpret the social-cultural context of the knowledge? All information comes with baggage and to understand that knowledge, we need to understand who contributed it without having to search for the authorship.
Some wikis for math educators:
Mathemapedia: https://www.ncetm.org.uk/mathemapedia/ This is a wiki for math education at all levels from the National Centre for Excellence in the Teaching of Mathematics, based in England. You'll find entries in multiple categories: mathematical concepts, pedagogic constructs, curriculum, didactical devices and tactics, issues and concerns, obstacles, pedagogic strategies, professional development, and mathematical powers and themes. As a wiki, users can add, remove, edit and change content quickly and easily in a collaborative environment.
Sources for above definitions:
Federal Communications Commission: http://www.fcc.gov/voip/
Fountain, R. (n.d.). Wiki pedagogy: http://www.profetic.org:16080/dossiers/article.php3?id_article=969
PodcastFAQ: glossary: http://www.podcastfaq.com/glossary/blogging-and-podcasting-terms/
TechTarget.com (2009, May 21). Cloud computing: http://searchcloudcomputing.techtarget.com/sDefinition/0,,sid201_gci1287881,00.html
Wikipedia: http://en.wikipedia.org/wiki/Main_Page
How can innovations, including technology, be sustained in schools?
Any innovation, including the implementation of Web 2.0 tools, must become part of a school's culture to be sustained. According to David Jakes (2006):
There must be a high degree of organizational readiness for the innovation.
The innovation must have multiple entry points for a spectrum of usership; each of these entry points must support effective use by teachers and students.
The innovation must clearly address an instructional need, with benefits for both teacher and student.
The innovation must add value to an instructional process.
There must be visible and tangible results indicating that the innovation improves student learning.
The technology has been taken out of the technology, or innovation.
The teacher has become a confident, active, and visible user--use becomes seamless and transparent. (section: Story 4: The Seven Factors of Stikiness)
In support of and extending Jakes' (2006) view, Dian Schaffhauser (2009) noted six dimensions for scaling an innovation, which are in a framework developed by Chris Dede of Harvard University and Allyson Knox of Microsoft. The traditional way to look at an innovation is spread. However, a successful innovation program involves more than just adding users. It involves depth, sustainability, shift, evolution, and emotion. Depth produces transformative change and leads to improved educational outcomes; Sustainability, as the name suggests, means that the changes in practice are maintained over time; Shift refers to the users of the innovation assuming ownership of it and spreading its impact to others; Evolution means that those who adopt the innovation make revisions to it as an ongoing process (p. 32). Emotion comes into play when asking people to try something new. While those who are struggling might be eager, those who believe themselves operating at high quality might not be so willing (p. 33). The key to remember is that significant changes in classroom instruction brought about by a sustained innovation might not be realized for two or three years.
In terms of sustaining technology in schools, a more concentrated effort is needed to use technology to customize learning. According to the Digital Learning Council (2011), an initiative of the Foundation for Excellence in Education, "Today, less than 10 percent of students around the nation are experiencing the benefits of digital learning. States must advance bold reforms to make systemic changes in education to extend this option to all students" (p. 3). Digital reform in education is needed to better meet needs of students who are already using technology out of school for such things as texting, gaming, posting on the internet, and exercising their own creativity using technology tools. Ten elements for high quality digital learning are included within its Roadmap for Reform:
All students should be digital learners.
There should be no barriers to their access of digital content of high quality.
Students should be able to use technology to customize their learning.
Their progress should be based on demonstrated competency.
Content and courses should be of high quality.
Likewise, instruction should be of high quality.
They should have quality choices from multiple providers.
In terms of assessment and accountability, student learning should be the metric for evaluating the quality of content and instruction.
Funding should create incentives for performance, options and innovation.
Of course, the infrastructure should support digital learning. (10 Elements of High Quality Digital Learning section, p. 3).
References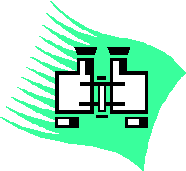 See other Technology Integration pages:
Part 1: Technology Integration: Essential Questions: Page 1 | 2 |
Part 2: Technology Integration Resources | Part 3: Web Page Design | Part 4: Multimedia in Projects